Supreme Court
Supreme Court to Review Landmark Abortion Case
In the almost five decades since the Roe decision, science has come a long way. By 15 weeks, children in the womb have fully formed noses and lips, eyelids and eyebrows. Isn't it time the law reflects the science?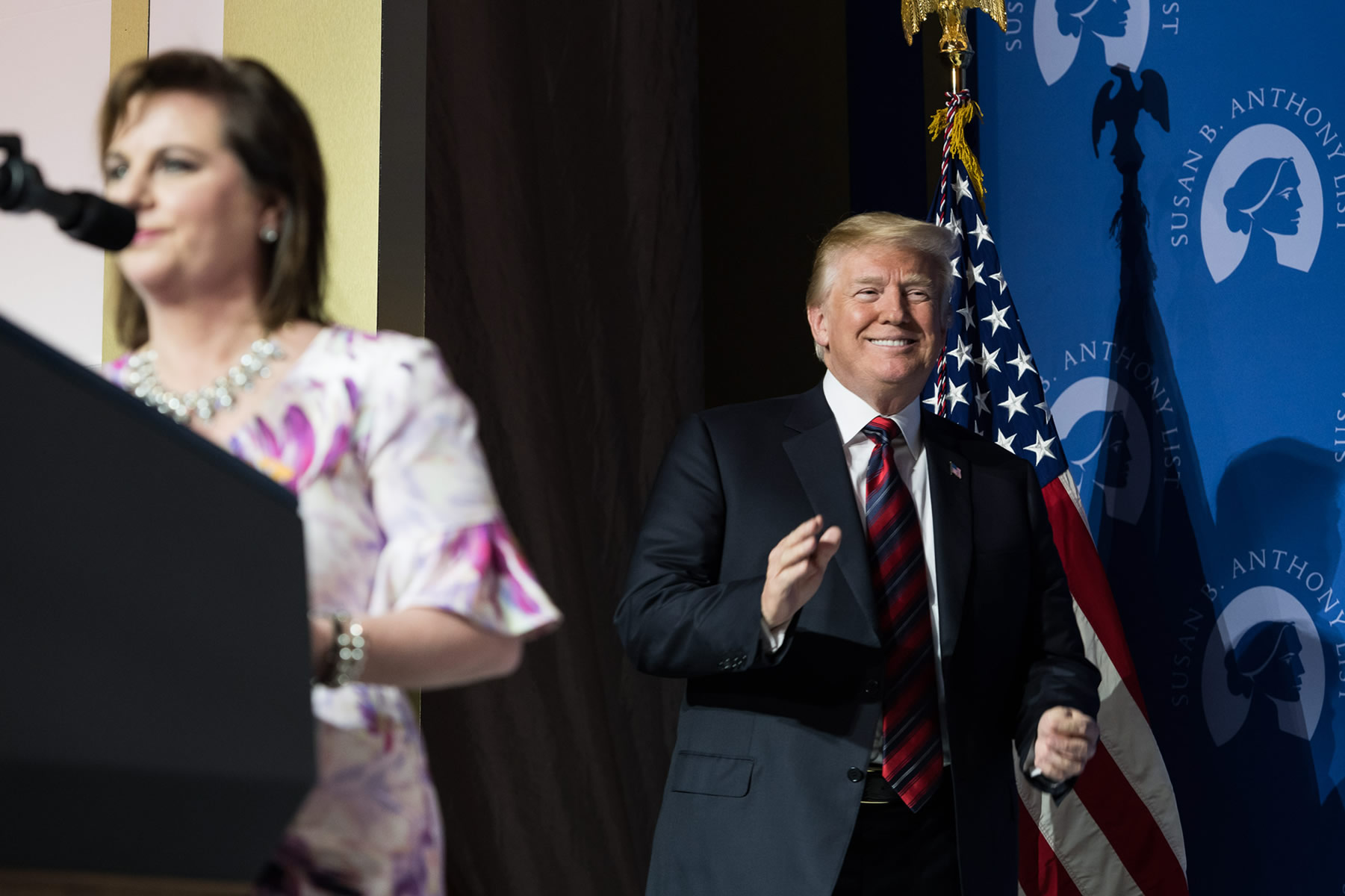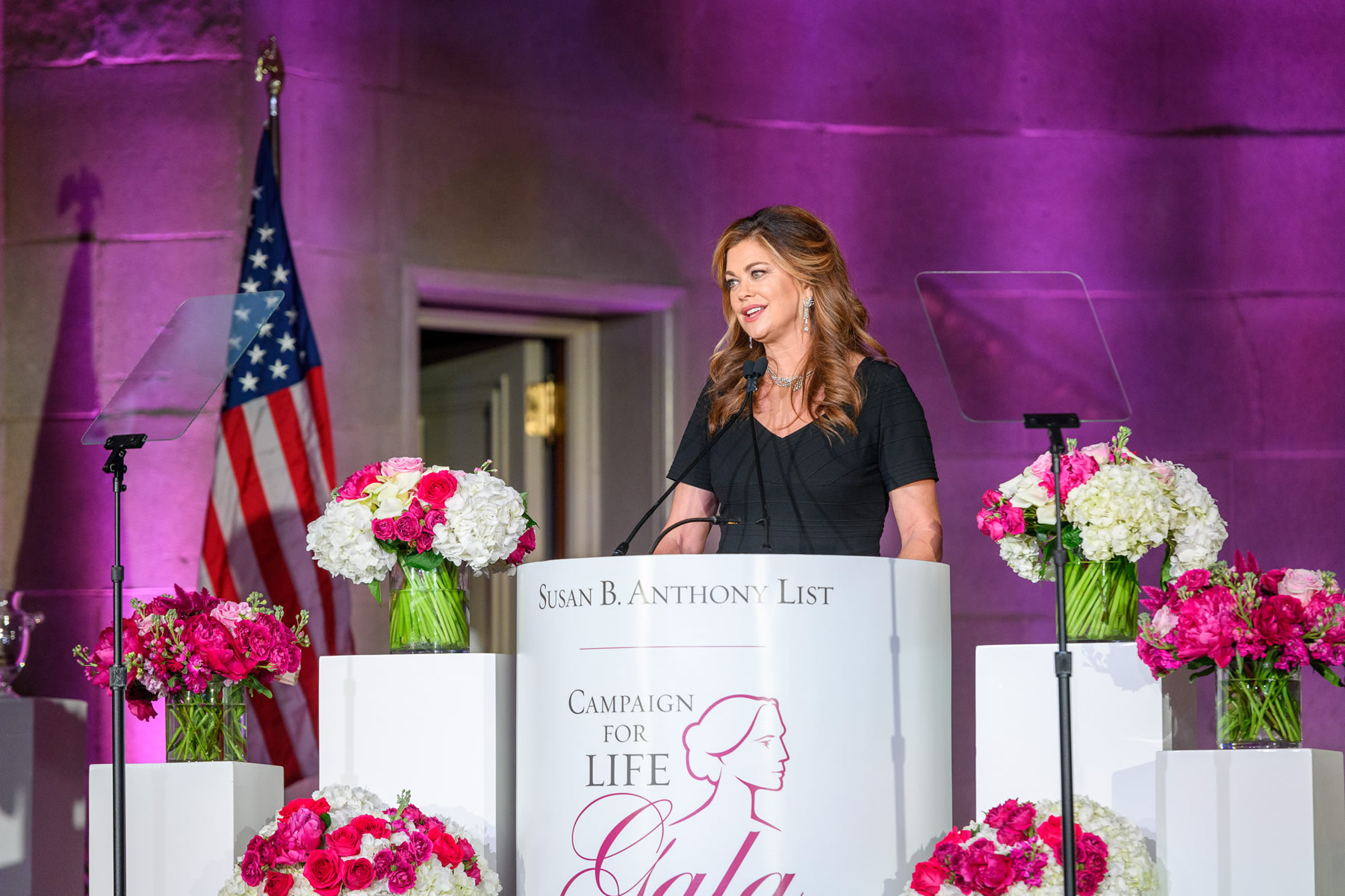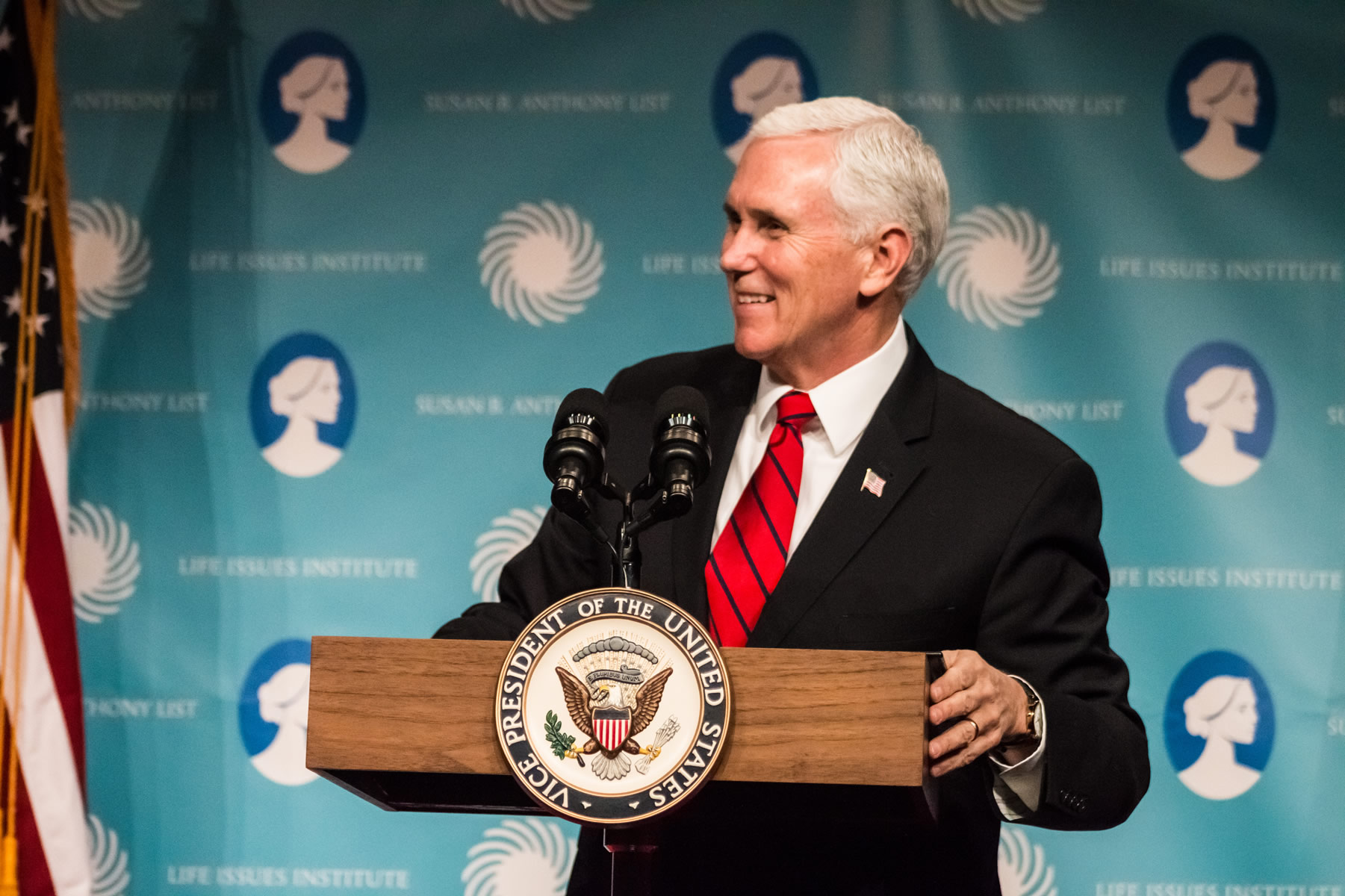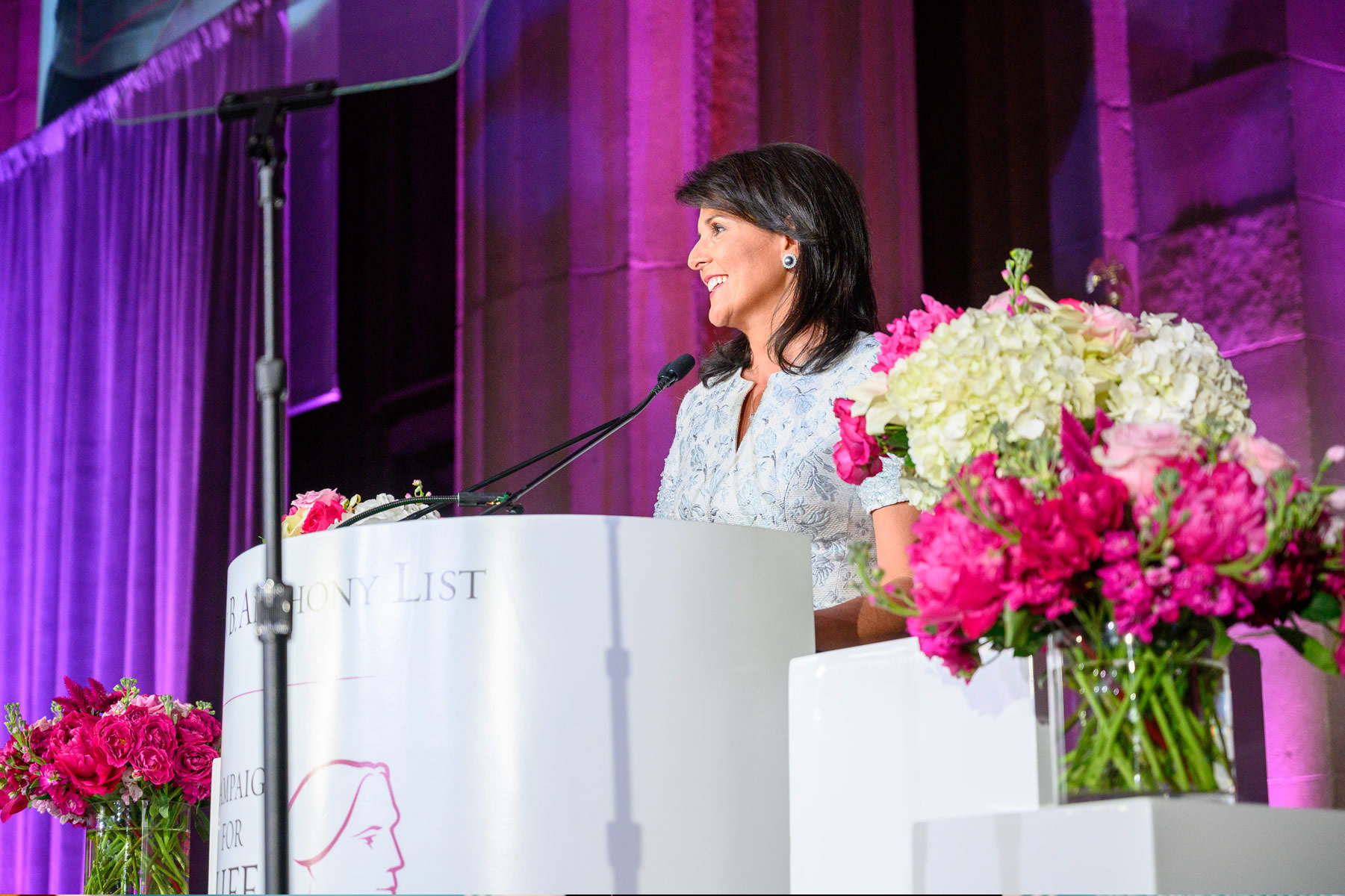 POTUS
"I want to thank you for the great job you did, it was amazing.
Everyone is talking about it.
They say you knocked on one million doors. Boy, that's a lot of doors."
– President Donald J. Trump
Kathy Ireland
"What I love about Susan B. Anthony List, this organization fights for the
VP
"Susan B. Anthony List is the
grassroots pro-life organization in America."
– Vice President Mike Pence
VP
"When you save one life, you set an entire universe in motion... That's what Susan B. Anthony List is all about. So, I say this without an ounce of exaggeration:
and making our world a better place."
Featured Update
Hyde Saves Lives
The Hyde Amendment and policies like it have for decades saved lives by blocking public support for abortion. But now President Biden (who supported these measures for decades in Congress) wants to repeal these life-saving policies.
Tracking Extremism
Most Pro-Abortion Administration. Ever.
Joe Biden, Kamala Harris, and their pro-abortion allies in Washington are determined to use the White House to force taxpayer funding of abortion, coerce pro-life medical personnel to participate in abortions, expand the Supreme Court and more.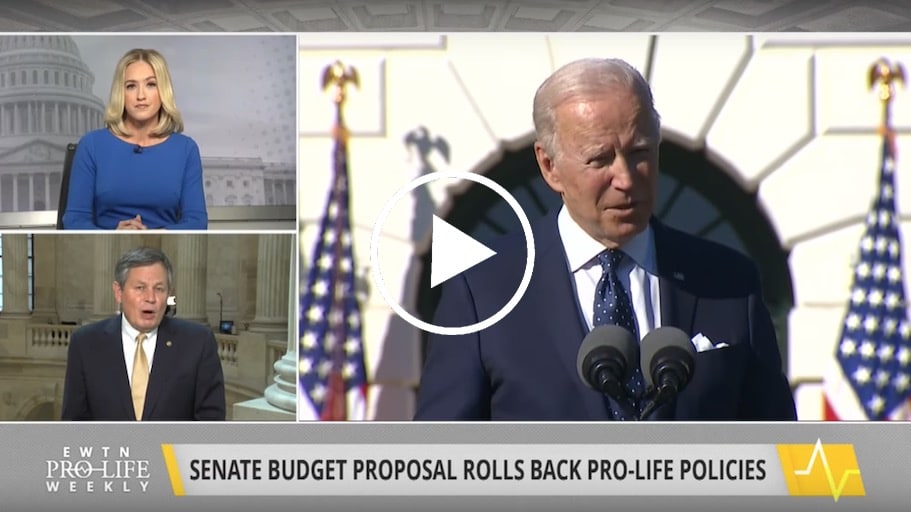 October 21, 2021 -
Senate Democrats have introduced nine appropriations bills without long-standing pro-life Hyde protections - Senator Steve Daines (R-MT), Chair of the Senate Pro-Life Caucus, tells us why these bills will be dead on arrival on the Senate floor... and much more!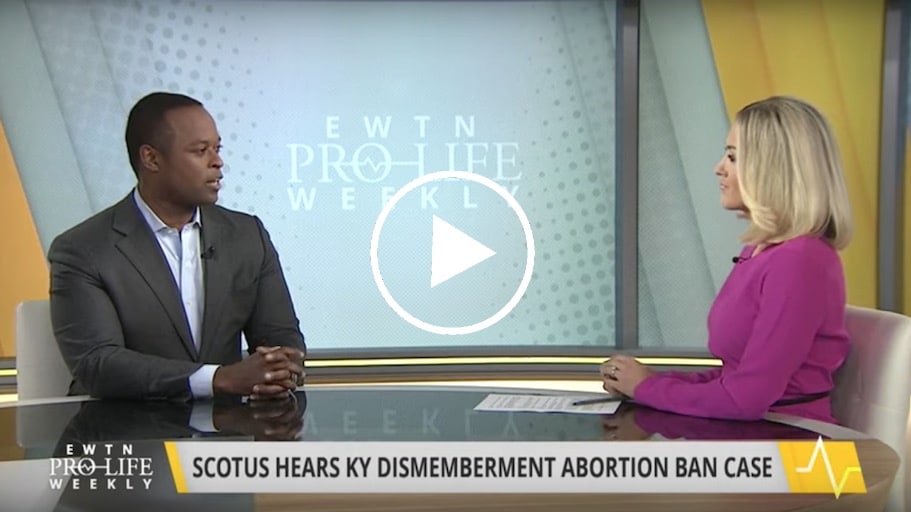 October 14, 2021 - The Supreme Court this week took on an abortion case to decide whether Kentucky Attorney General Daniel Cameron can defend his state's dismemberment abortion ban – Daniel Cameron joins us in studio to discuss the case and oral arguments... and much more!
The Voyage of Life
Be amazed. Modern medicine and science tell us more about the development of each human being from fertilization to birth than ever before. Join us on a journey where science enlightens us at every step, from the first time a human heart beats, toes wiggle, ears hear music, and unborn eyes see light – all before being born into the world. It's a journey you'll never forget!
"We must dispel the myth that we must choose between women's rights and children's rights. Because we can protect both." @RepBradWenstrup calls on Dems to put Hyde protections back in the spending bill to ensure tax dollars won't be used to pay for abortions #HydeSavesLives pic.twitter.com/7N4sUdpJCy
Congressional Scorecard
Find Out Where Your Legislators Stand on LIFE
Ahead of the 2020 election we have launched the Susan B. Anthony List National Pro-life Scorecard, a new tool for holding members of Congress accountable for their legislative records on life and highlighting leadership in the fight to protect unborn children and their mothers.
October 26, 2021 -
"This reckless ruling puts vulnerable Oklahoma women and their unborn children back at risk from dangerous abortion drugs," said SBA List State Policy Director Sue Liebel. "Abortion advocates present the abortion pill as an easy, painless and private way to end a pregnancy – but these drugs are four times riskier than surgical abortion. Women who take them can get sicker, faster, are more likely to end up in emergency rooms, and could even die...
October 21, 2021 - Democrats in Washington will stop at nothing to expand abortion on demand, paid for by taxpayers, up to birth – even trying to revive the Equal Rights Amendment after its ratification deadline expired decades ago.