Supreme Court
Supreme Court to Review Landmark Abortion Case
In the almost five decades since the Roe decision, science has come a long way. By 15 weeks, children in the womb have fully formed noses and lips, eyelids and eyebrows. Isn't it time the law reflects the science?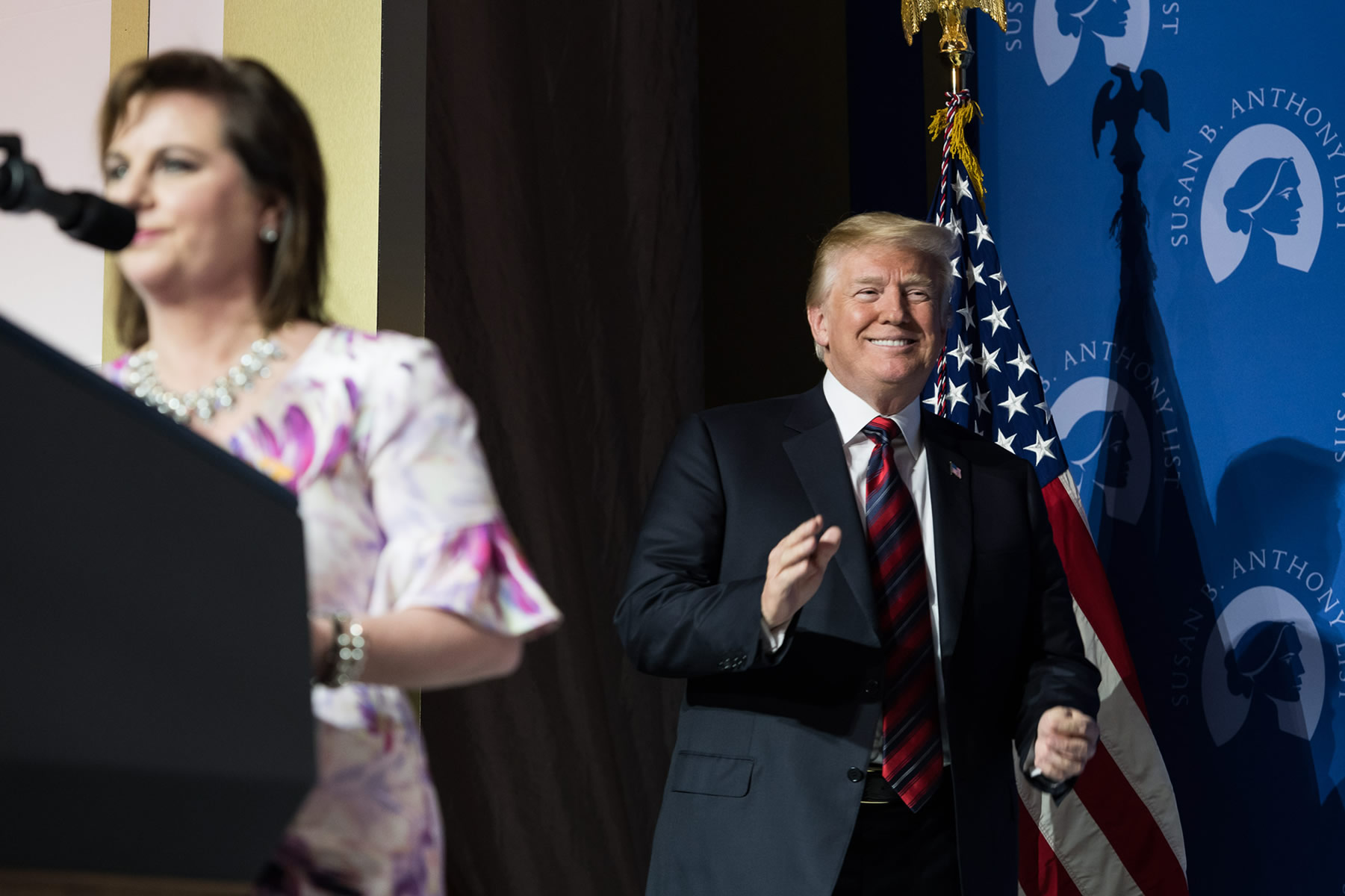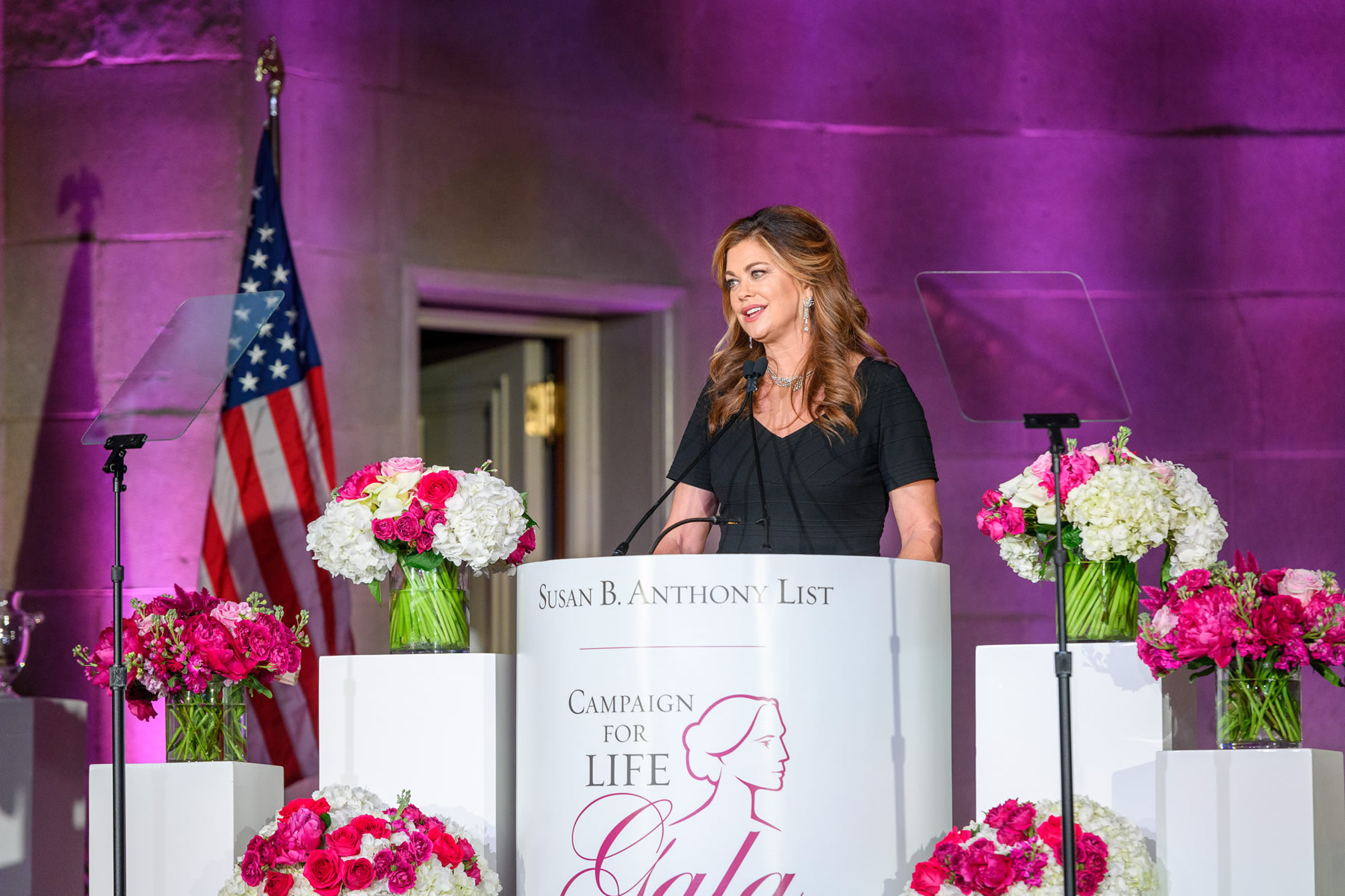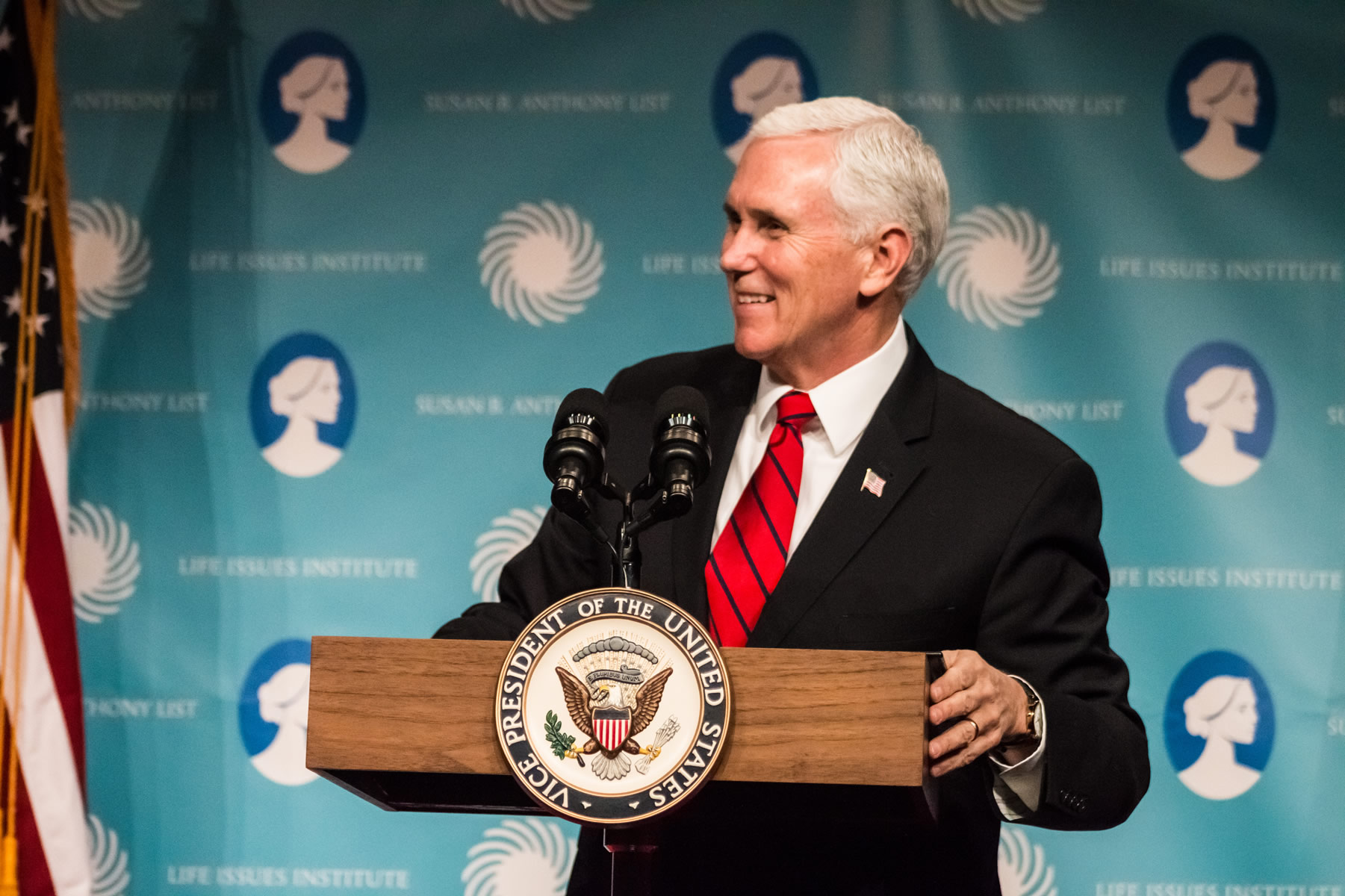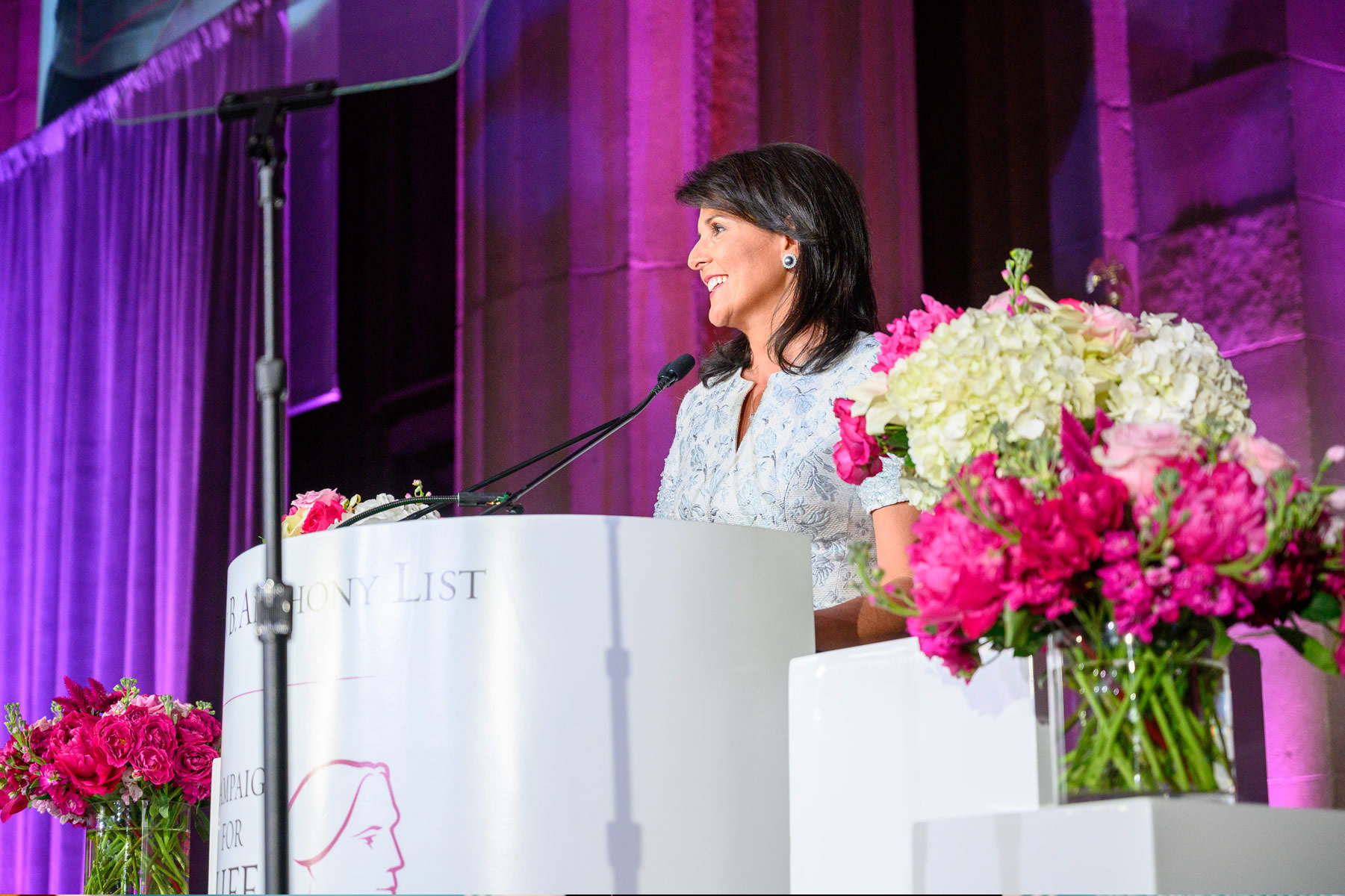 POTUS
"I want to thank you for the great job you did, it was amazing.
Everyone is talking about it.
They say you knocked on one million doors. Boy, that's a lot of doors."
– President Donald J. Trump
Kathy Ireland
"What I love about Susan B. Anthony List, this organization fights for the
VP
"Susan B. Anthony List is the
grassroots pro-life organization in America."
– Vice President Mike Pence
VP
"When you save one life, you set an entire universe in motion... That's what Susan B. Anthony List is all about. So, I say this without an ounce of exaggeration:
and making our world a better place."
Featured Update
Hyde Saves Lives
The Hyde Amendment and policies like it have for decades saved lives by blocking public support for abortion. But now President Biden (who supported these measures for decades in Congress) wants to repeal these life-saving policies.
Tracking Extremism
Most Pro-Abortion Administration. Ever.
Joe Biden, Kamala Harris, and their pro-abortion allies in Washington are determined to use the White House to force taxpayer funding of abortion, coerce pro-life medical personnel to participate in abortions, expand the Supreme Court and more.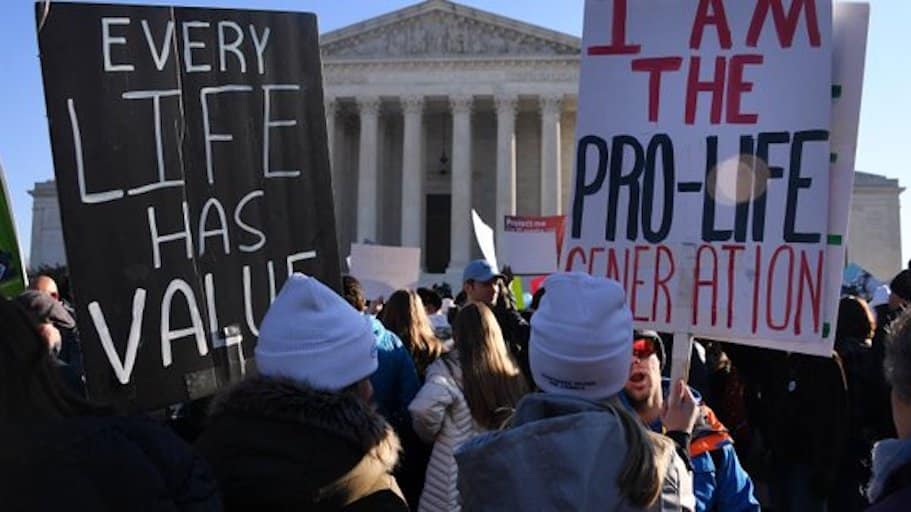 January 13, 2022 -
As Roe v. Wade turns 49 this month, the Supreme Court may soon overturn or significantly modify its abortion precedents, restoring the American people's power to protect unborn children and their mothers in the law. This is a dream decades in the making—but even an unequivocal win will represent the start, not the end, of the pro-life movement's work to rebuild a culture of life.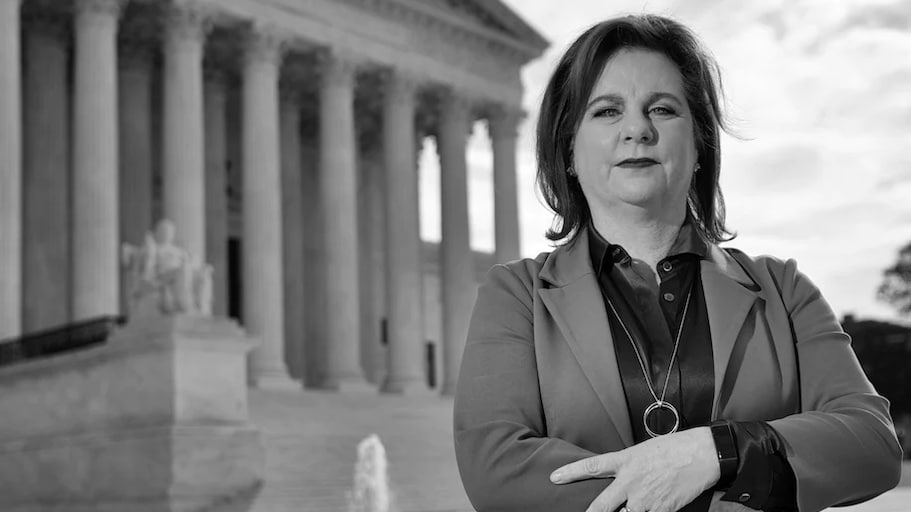 January 11, 2022 -
I'd begun to really see the real damage of not having women speaking out on this issue. And I knew that there were large percentages of women that shared my view as a convert to [the pro-life movement], who were not politically engaged. And that's why it grew.
The Voyage of Life
Be amazed. Modern medicine and science tell us more about the development of each human being from fertilization to birth than ever before. Join us on a journey where science enlightens us at every step, from the first time a human heart beats, toes wiggle, ears hear music, and unborn eyes see light – all before being born into the world. It's a journey you'll never forget!
Congressional Scorecard
Find Out Where Your Legislators Stand on LIFE
Ahead of the 2020 election we have launched the Susan B. Anthony List National Pro-life Scorecard, a new tool for holding members of Congress accountable for their legislative records on life and highlighting leadership in the fight to protect unborn children and their mothers.
January 14, 2022 -
"With courage and compassion Governor Noem, Lieutenant Governor Evette, and Attorney General Cameron have championed the protection of unborn children and their mothers. They represent thousands of elected officials nationwide who are poised to lead fearlessly on the life issue after the Dobbs decision," said SBA List President Marjorie Dannenfelser.
"The U.S. is one of seven nations – including China and North Korea – that allow late-term abortion on demand more than halfway through pregnancy, well after unborn babies feel pain. Americans overwhelmingly reject such extreme policies, yet our elected lawmakers are shackled to Supreme Court precedents that in effect allow unlimited abortion up until birth," she continued. "It's time to return this issue back to the people to decide through their elected representatives. We hope the Court will soon allow all states to modernize our laws and protect women and children."
January 13, 2022 -
"In her role at Susan B. Anthony List, Prudence connected with movers and shakers in pro-life advocacy and excelled at communicating a winsome pro-life message in the media," said SBA List Vice President of Communications Mallory Quigley. "Prudence truly knows the pulse of the pro-life movement and will hit the ground running as host. Our team is so proud of all she accomplished at SBA List and is excited to continue working with her and the EWTN Pro-Life Weekly team to bring vital stories and analysis to millions of EWTN viewers worldwide."