TAKE ACTION NOW
Pass the Born-Alive Abortion Survivors Protection Act
Send a message to your U.S. Representative to urge them to sign the discharge petition to allow a vote on the Born-Alive Abortion Survivors Protection Act. This law will ensure babies born alive during an abortion receive the same care and medical treatment that would be given to a child born prematurely: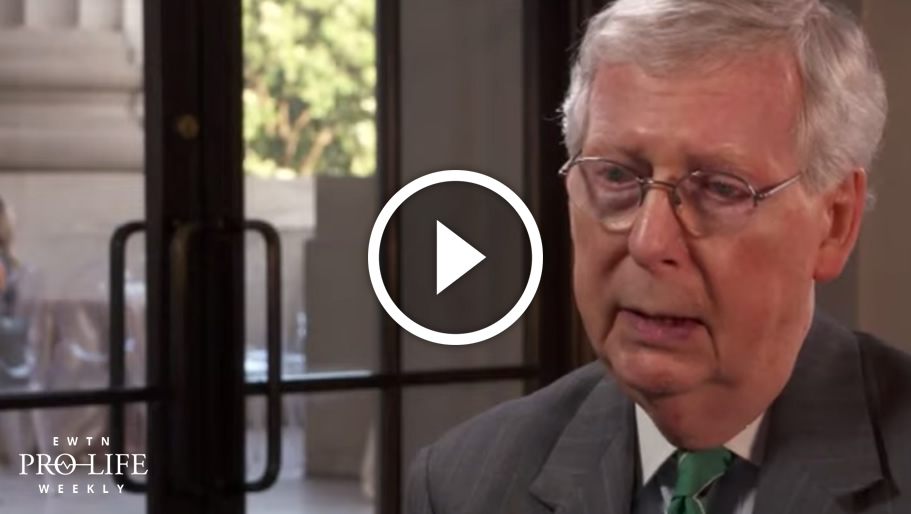 June 14, 2019 -
We sit down with Senate Majority Leader Mitch McConnell for an exclusive interview on the important role of the courts in the pro-life movement - Susan B. Anthony List's Mallory Quigley provides analysis and reacts to the latest pro-life headlines... and much more!
May 30, 2019 -
Pro-life lawmakers voice concerns about The Equality Act – Representative Virginia Foxx of North Carolina tells us why she opposed the bill. The Supreme Court announced a divided decision regarding a pro-life Indiana law... and much more!
President Trump's Pro-Life Wins
Advance Life-Saving Legislation
Campaign for Life Gala
Nikki Haley Keynotes Susan B. Anthony List Gala
On June 3, former U.S. Ambassador Nikki Haley spoke at Susan B. Anthony List's 12th annual Campaign for Life Gala. While at the UN, Nikki stood up to the international abortion lobby and played a key role in advancing the Trump administration's pro-life priorities, resulting in historic gains for life on a global scale.
June 18, 2019 -
Today the national pro-life group Susan B. Anthony List (SBA List) praised President Donald Trump's pro-life leadership ahead of the formal announcement of his 2020 campaign.
June 17, 2019 -
Today Massachusetts Family Institute, Renew Massachusetts Coalition, Massachusetts Citizens for Life and other local pro-life leaders will hold a rally and press conference at 11:00 a.m. at the State House in Boston, Massachusetts in opposition to the "Roe Act"...