COVID-19 Update
The Pro-Life Response to Coronavirus
Countering fake news from the Big Abortion Lobby with facts & science about abortion during the Coronavirus (COVID-19) pandemic
"I want to thank you for the great job you did, it was amazing.
Everyone is talking about it.
They say you knocked on one million doors. Boy, that's a lot of doors."
– President Donald J. Trump
"What I love about Susan B. Anthony List, this organization fights for the
"Susan B. Anthony List is the
grassroots pro-life organization in America."
– Vice President Mike Pence
"When you save one life, you set an entire universe in motion... That's what Susan B. Anthony List is all about. So, I say this without an ounce of exaggeration:
and making our world a better place."
On the ground
SBA List's Field Team
Over the last three election cycles, the SBA List and Women Speak Out PAC field team has visited more than 4.6 million voters with more than four thousand canvassers. Our state-of-the-art ground game played a critical role in electing President Trump to the White House and our current pro-life majority in the U.S. Senate. In 2020 alone, we will make more than 4 million voter contacts across critical presidential and senate battlegrounds.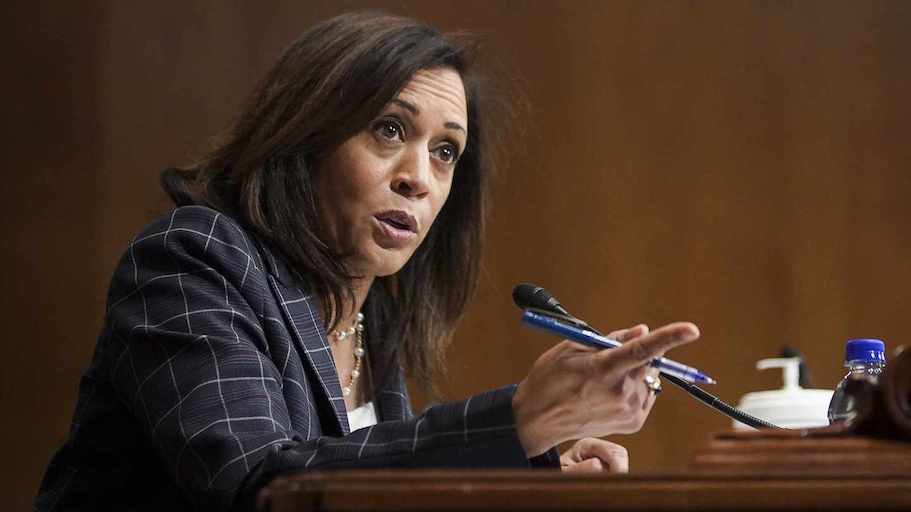 August 12, 2020 -
Now that California Sen. Kamala Harris is the Democrats' anointed vice presidential hopeful, Biden-Harris is officially the most pro-abortion presidential ticket in American history. Harris is an extremist who supports abortion on demand through birth, paid for by taxpayers, and even infanticide. It gets worse.
August 10, 2020 -
The anti-abortion movement is pouring substantial resources into upcoming elections, having been galvanized by President Trump, who has purportedly shifted the political landscape to make the issue a winner in November. On Monday, canvassers for the Susan B. Anthony (SBA) List will deploy to Wisconsin — decided by a 0.77 percent vote gap in the 2016 presidential race — in an attempt to sway a narrow margin of voters to support anti-abortion politicians.
President Trump's Pro-Life Wins
Advance Life-Saving Legislation
Congressional Scorecard
Find Out Where Your Legislators Stand on LIFE
Ahead of the 2020 election we have launched the Susan B. Anthony List National Pro-life Scorecard, a new tool for holding members of Congress accountable for their legislative records on life and highlighting leadership in the fight to protect unborn children and their mothers.
August 11, 2020 -
"Kamala Harris is an extremist who supports abortion on demand through birth, paid for by taxpayers, and even infanticide – an agenda rejected by the overwhelming majority of Americans, including millions of Independents and rank-and-file Democrats. As attorney general of California, Harris conspired with the abortion industry to launch a politically-motivated shakedown of brave citizen journalists who exposed Planned Parenthood's role in the harvest and sale of aborted baby parts for profit.
August 10, 2020 -
Ahead of the pivotal 2020 elections, momentum is building across America to revisit the 1973 Roe v. Wade decision that struck down laws protecting unborn children and their mothers nationwide.  As Sarah Huckabee Sanders writes in the foreword, "The test of any civilization is how it treats the least among us, and defending life is what makes America special."  "Life is Winning" makes the case that the pro-life movement in America has never been stronger, and provides lessons for all conservatives on how to build coalitions that win elections and change national policy.