COVID-19 Update
The Pro-Life Response to Coronavirus
Countering fake news from the Big Abortion Lobby with facts & science about abortion during the Coronavirus (COVID-19) pandemic
"I want to thank you for the great job you did, it was amazing.
Everyone is talking about it.
They say you knocked on one million doors. Boy, that's a lot of doors."
– President Donald J. Trump
"What I love about Susan B. Anthony List, this organization fights for the
"Susan B. Anthony List is the
grassroots pro-life organization in America."
– Vice President Mike Pence
"When you save one life, you set an entire universe in motion... That's what Susan B. Anthony List is all about. So, I say this without an ounce of exaggeration:
and making our world a better place."
On the ground
SBA List's Field Team
Over the last three election cycles, the SBA List and Women Speak Out PAC field team has visited more than 4.6 million voters with more than four thousand canvassers. Our state-of-the-art ground game played a critical role in electing President Trump to the White House and our current pro-life majority in the U.S. Senate. In 2020 alone, we will make more than 4 million voter contacts across critical presidential and senate battlegrounds.
June 29, 2020 -
Monday's Supreme Court ruling in June Medical Services v. Russo deals a cruel blow to vulnerable women and girls and is a bitter disappointment to the pro-life movement. As with the tragic Hellerstedt decision four years ago, it underscores that life and death are at stake in the coming elections.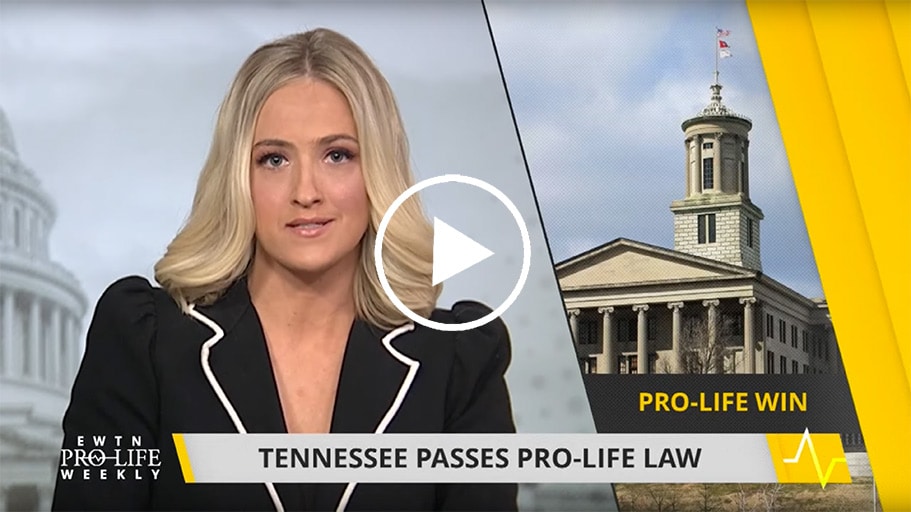 June 25, 2020 -
In the latest episode of EWTN Pro-Life Weekly: Tennessee lawmakers just passed some of the strongest pro-life protections in the nation—Tennessee State Representative Susan Lynn and the Susan B. Anthony List's Caitlin Conners join us for analysis... and much more!
President Trump's Pro-Life Wins
Advance Life-Saving Legislation
Congressional Scorecard
Find Out Where Your Legislators Stand on LIFE
Ahead of the 2020 election we have launched the Susan B. Anthony List National Pro-life Scorecard, a new tool for holding members of Congress accountable for their legislative records on life and highlighting leadership in the fight to protect unborn children and their mothers.
July 1, 2020 -
"E.C. Sykes is the model of a servant leader who stands forthrightly on his pro-life, pro-Constitution principles. We are proud to endorse him," said SBA List Candidate Fund President Marjorie Dannenfelser, a North Carolina native.
June 30, 2020 -
"We are grateful to Governor DeSantis for swiftly signing into law crucial protections for young girls facing an unexpected pregnancy," said SBA List President Marjorie Dannenfelser. "This legislation is backed by a majority of Florida voters and simply requires that minors receive parental consent when seeking an abortion. Parents in the Sunshine State will be able to protect their daughters from the abortion industry, which prioritizes its own profits over the health and safety of vulnerable girls. We thank Senator Stargel and Representative Grall, both members of our National Pro-Life Women's Caucus, as well as the Florida Family Policy Council and the Florida Catholic Conference for their tireless work advancing this important legislation."