COVID-19 Update
The Pro-Life Response to Coronavirus
Countering fake news from the Big Abortion Lobby with facts & science about abortion during the Coronavirus (COVID-19) pandemic
"I want to thank you for the great job you did, it was amazing.
Everyone is talking about it.
They say you knocked on one million doors. Boy, that's a lot of doors."
– President Donald J. Trump
"What I love about Susan B. Anthony List, this organization fights for the
"Susan B. Anthony List is the
grassroots pro-life organization in America."
– Vice President Mike Pence
"When you save one life, you set an entire universe in motion... That's what Susan B. Anthony List is all about. So, I say this without an ounce of exaggeration:
and making our world a better place."
On the ground
SBA List's Field Team
Over the last three election cycles, the SBA List and Women Speak Out PAC field team has visited more than 4.6 million voters with more than four thousand canvassers. Our state-of-the-art ground game played a critical role in electing President Trump to the White House and our current pro-life majority in the U.S. Senate. In 2020 alone, we will make more than 4 million voter contacts across critical presidential and senate battlegrounds.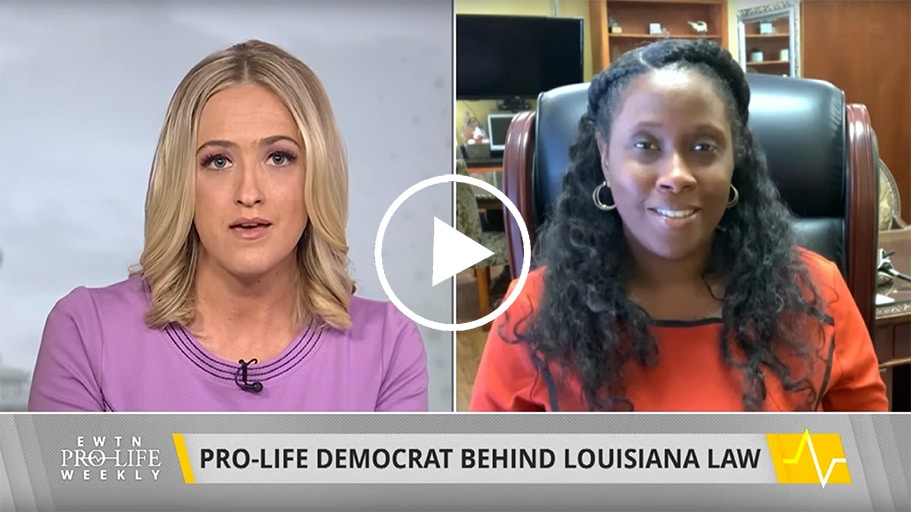 July 2, 2020 -
In the latest episode of EWTN Pro-Life Weekly: The Supreme Court reversed Louisiana's pro-life law in a stunning disappointment to the pro-life movement this week - we have complete analysis with Louisiana Solicitor General Liz Murrill, who defended the law at Supreme Court oral arguments, and with Susan B. Anthony List president Marjorie Dannenfelser... and much more!
June 29, 2020 -
Monday's Supreme Court ruling in June Medical Services v. Russo deals a cruel blow to vulnerable women and girls and is a bitter disappointment to the pro-life movement. As with the tragic Hellerstedt decision four years ago, it underscores that life and death are at stake in the coming elections.
President Trump's Pro-Life Wins
Advance Life-Saving Legislation
Happy Birthday Senator @LindseyGrahamSC!! 🎂🎈🎉 We're so grateful for your BOLD #ProLife leadership, including your dedication to confirm President Trump's highly qualified judicial candidates who respect the 𝘤𝘰𝘯𝘴𝘵𝘪𝘵𝘶𝘵𝘪𝘰𝘯𝘢𝘭 right to LIFE. pic.twitter.com/JU98gddORD
Congressional Scorecard
Find Out Where Your Legislators Stand on LIFE
Ahead of the 2020 election we have launched the Susan B. Anthony List National Pro-life Scorecard, a new tool for holding members of Congress accountable for their legislative records on life and highlighting leadership in the fight to protect unborn children and their mothers.
July 8, 2020 -
"Today is a major victory for President Trump, who has courageously fought to protect the Little Sisters of the Poor from the Obama-Biden HHS abortifacient mandate," said SBA List President Marjorie Dannenfelser. "We hope today's victory at the Supreme Court will finally allow the Little Sisters to carry out their mission to love and serve the elderly without having to violate their conscience. The Sisters, along with other religious and moral objectors who conscientiously object to abortion, should never be forced to go against their consciences to provide abortion-inducing drugs in their health care plans. We commend President Trump for standing strong for the Little Sisters of the Poor – his record stands in stark contrast to that of Joe Biden, who helped launch this assault as Obama's vice president nearly a decade ago."
July 2, 2020 -
"We are pleased that the Seventh Circuit will reconsider its ruling striking down Indiana's pro-life, pro-woman law, signed by then-Governor Mike Pence, that allows a woman considering abortion to see the growing child within her through ultrasound," said SBA List President Marjorie Dannenfelser. "We are also pleased that the Seventh Circuit will reconsider its ruling striking down Indiana's law, signed by Gov. Eric Holcomb, allowing parental involvement before a minor girl makes a life-altering decision for her and her child. We are confident that the Seventh Circuit will allow these compassionate, life-saving laws to stand upon further review."