Joe Biden, Kamala Harris, and their pro-abortion allies in Washington are determined to use the White House to force taxpayer funding of abortion at-home and abroad, coerce pro-life medical personnel to participate in abortions, to expand brutal and painful late-term abortion on demand, to expand the Supreme Court. Americans must be on guard the next four years as the Biden-Harris Administration appoints abortion extremists to the highest levels of power and activist judges to every vacancy on the federal bench.
On this page we will track the actions taken by the Biden-Harris administration to advance the agenda of the Big Abortion Lobby. The actions are broken down into five main categories. Click a category below to learn more:
THE BIDEN-HARRIS ADMIN WILL SEEK TO:
Force American Taxpayers to Fund the Abortion Industry At Home and Overseas
Democrats' assault on the unborn is made all too clear through their continual payouts to the abortion industry. The Biden-Harris administration will create a slush fund for abortion businesses like Planned Parenthood, using the hard-earned money of American taxpayers.
What's more, they want to make the U.S. the #1 abortion exporter overseas. This extremism is out of step with the values of the people of these nations.
Below you will find more information on the steps the Biden-Harris administration is taking to force taxpayers to pay for abortions:
On January 28, 2021, just 6 days after being sworn in, President Biden issued an executive order forcing American taxpayers to fund groups that promote abortion overseas by repealing the Trump administration's Global Protect Life policy (formerly the Mexico City Policy).
This is in spite of recent Marist/Knights of Columbus polling that found that 77% of Americans – including 55% of Democrats, 85% of Independents, and nearly two thirds of pro-choice respondents – oppose using taxpayer dollars to promote abortion overseas.
On January 28, 2021, just 6 days after being sworn in, President Biden began the process of overturning the Trump-Pence Administration's Protect Life Rule which protects taxpayers from being forced to fund abortion businesses through the Title X program.
This is in spite of the fact that according to recent Marist/Knights of Columbus polling, a strong majority of Americans (58%) – including 65% of Independents and nearly one third of Democrats – oppose using taxpayer money to fund abortions in the United States.
THE BIDEN-HARRIS ADMIN WILL SEEK TO:
Suppress & Eliminate the Rights of Pro-life Americans and Coerce Pro-life Medical Personnel into Participating in Abortion
The Biden-Harris administration wants to coerce American doctors and nurses to participate in performing abortions, forcing people against their will to be complicit in the killing of unborn children. Under the guise of empowering women through "reproductive freedom" and so-called rights, they want to suppress the rights of Americans who object to abortion.
Their primary goals in this area include eliminating the HHS Office for Civil Rights, reviving the ERA, which includes a "right" to abortion, by rescinding DOJ's legal opinion that the ERA is dead & issuing new opinion, and eliminating the State Department's commission on unalienable rights.
THE BIDEN-HARRIS ADMIN WILL SEEK TO:
Expand Extreme Abortion Policy that Most Americans Reject
The radical abortion lobby will expand brutal late-term abortions performed past the point when science shows babies can feel pain, and even allow babies to be left to die after failed abortions.
But that's not all. The profit-seeking abortion industry wants to erase medical safety standards on the abortion pill Mifeprex – and promote dangerous chemical abortions that put women at risk of heavy bleeding, severe infection, and sometimes death.
THE BIDEN-HARRIS ADMIN WILL SEEK TO:
Appoint the Most Pro-Abortion Cabinet in U.S. History
Joe Biden and Kamala Harris' acute advocacy of abortion extends to their cabinet picks – complete support for abortion on demand will be required to gain a seat at their table.
Pro-abortion activists Biden has already nominated include Xavier Becerra for HHS secretary, Neera Tanden to lead the OMB, and Pete Buttigieg for Secretary of Transportation.
In December 2020, President-elect Biden announced he would nominate Xavier Becerra to serve as Secretary of Health and Human Services (HHS). Big Abortion groups swiftly responded to the news, praising Biden's pick. Planned Parenthood, the nation's largest abortion business said "Mr. Becerra has been a decades-long champion for health care for all, including sexual and reproductive health care access." NARAL praised the pick saying, "Becerra is committed to safeguarding and advancing reproductive freedom." Similarly, the Population Connection Action Fund (formerly Zero Population Growth) responded: "Xavier Becerra is a reproductive rights champion."
Supports Late-Term Abortions When Viable Babies Can Feel Pain
Supports Barbaric Abortion Procedures & Infanticide
In 2003, then-Rep. Becerra voted against the Partial-Birth Abortion Ban Act. In a partial-birth abortion the child is delivered into the birth canal up to its shoulders and then killed through vacuuming out its brain and crushing its skull. Despite Becerra's vote in opposition, the bill passed in 2003 and went on to be upheld by the Supreme Court in Gonzales v. Carhart in 2007.
In 2015, then-Rep. Becerra voted against HR 3504 The Born-Alive Abortion Survivors Protection Act protecting children born alive during an abortion.
Born-alive abortions DO happen. Statistics on babies born alive during abortion attempts are incomplete, however, of the states that include born-alive statistics in their abortion reporting, we know that in just three states between 2015 – 2018, 47 children were born alive during an abortion attempt: Arizona (10), Florida (21), and Minnesota (16).
77% of voters support legislation to ensure that a baby who survives a failed abortion be given the same medical treatment as any other baby born prematurely at the same age (55% strongly support).
Wants to Force Taxpayers to Pay for Abortions
In 1993 during his first term in Congress, Becerra voted against the Hyde Amendment to the LHHS Appropriations Bill (H.Amdt.185 to H.R.2518). The Hyde Amendment has been passed with bipartisan support every year since 1976 and ensures that federal tax dollars under Medicare cannot be used to pay for abortions.
As a U.S. Representative, Becerra voted not once but three times against the No Taxpayer Funding for Abortion Act in 2011, 2014, and 2015. The act would codify Hyde Amendment protections, making them permanent.
In 2016, then-Rep. Becerra voted for an amendment to strike Hyde-type the rider in HR 5485 FY 2017 FSGG appropriations bill which prohibits Federal coverage of abortion the FEHB program.
As California Attorney General, Becerra led a a multistate amicus brief against the Trump-Pence administration's Protect Life Rule, suing the federal government to restore approximately $60 million in taxpayer funds each year to the billion dollar abortion-giant Planned Parenthood. The suit ultimately lost in the 9th Circuit Court of Appeals.
In February 2021, President Biden's nominee for Secretary of Transportation, Pete Buttigieg, was confirmed by the U.S. Senate.
Wants to Force Taxpayers to Pay for Abortions
In 2017, Buttigieg signed a letter proclaiming his full support for Planned Parenthood, the largest abortion business in the nation.1Mayors 2017 Letter to Planned Parenthood Buttigieg lists repealing the Hyde Amendment as a goal directly on his campaign website.2Pete Buttigieg Issues Page The Hyde Amendment is the measure ensuring Medicaid tax dollars cannot be used to pay for abortions, and that is estimated to have saved more than 2 million lives from abortion since 1976.3Hyde @ 40: Analyzing the Impact of the Hyde Amendment, Charlotte Lozier Institute, Sep. 27, 2016 Buttigieg confirmed his support for repealing the Hyde Amendment at an MSNBC town hall on June 3, 2019.4Pete Buttigieg Finds a Friendly Crowd at MSNBC Town Hall, New York Times, June 3, 2019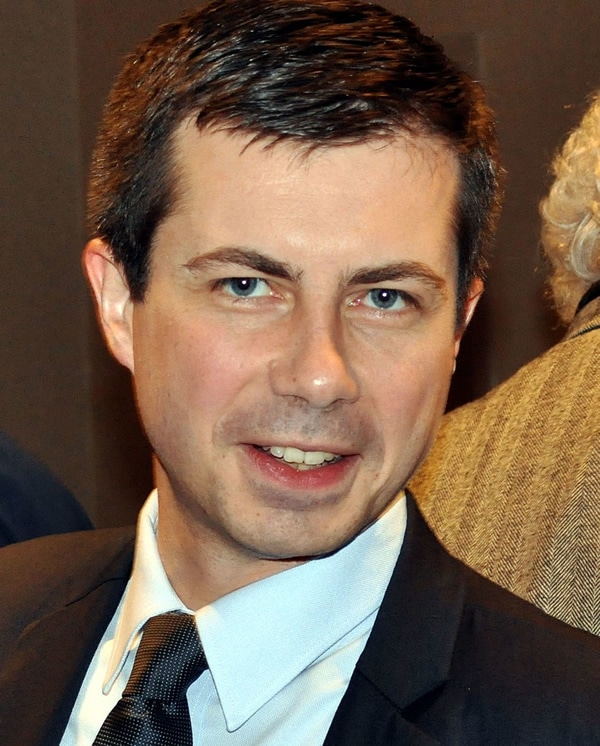 Supports Extreme Late-Term Abortions
Refuses to Protect Born-Alive Abortion Survivors
Even though the majority of Americans (77%) support legislation to ensure that a baby who survives a failed abortion be given the same medical treatment as any other baby born prematurely at the same age (55 percent strongly support), Buttigieg will not give a straight answer7Buttigieg MSNBC Interview April 2019 when asked if he would support such legislation. Only 9 percent of voters oppose the legislation (5 percent strongly oppose).8SBA List/McLaughlin & Associates 2019 Polling
In November 2020, President-elect Biden announced that he would nominate Tanden for director of the Office of Management and Budget.
Opposes Commonsense Limits on Abortion
In 2018 Tanden indicated she supports late-term abortions after 5 months — a point by which science shows unborn children feel pain — when a majority of Americans agree abortions should not be permitted.9Tweet by Neera Tanden on Jan. 25, 2018
In 2016 Tanden praised the Supreme Court's ruling in Whole Woman's Health v. Hellerstedt which struck down a Texas law designed to provide equal protection for the health and safety of women in abortion clinics operating in the state.10Tweet by Neera Tanden on June 27, 2016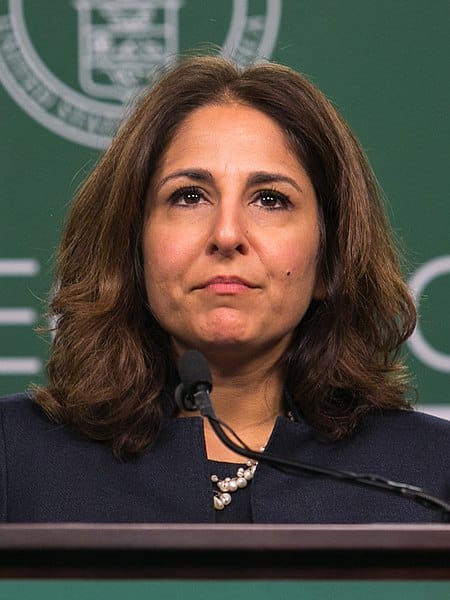 Supports the Big Abortion Industry
In 2015 Tanden falsely referred to efforts to defund the nation's largest abortion business, Planned Parenthood, as "partisan attacks on women's access to critical health services." She also lied about undercover footage from the Center for Medical Progress showing high-level Planned Parenthood staff discussing the harvest and sale of baby body parts, falsely labeling them "doctored videos released by anti-abortion extremists."11"Defunding women's health isn't just irresponsible — it's counterproductive," by Neera Tanden, August 7, 2015, MSNBC
In 2018 Tanden praised Cecile Richards, president of Planned Parenthood, the nation's largest abortion business (which kills more than 320,000 unborn children each year), saying "She has fought tirelessly to improve women's access to abortion."12"STATEMENT: CAP's Neera Tanden Praises Cecile Richards for More Than a Decade of Commitment to Women's Rights While at Planned Parenthood," January 26, 2018, Center for American Progress In 2020 Tanden praised Ilyse Hogue, president of pro-abortion lobby group NARAL, saying of Hogue, she "isn't just a leader of the reproductive rights movement. She's a leader of the progressive cause."13Tweet by Neera Tanden, July 26, 2020
THE BIDEN-HARRIS ADMIN WILL SEEK TO:
Expand the Supreme Court & Appoint Activist Judges
The newly pro-life leaning Supreme Court stands in the way of the Biden-Harris agenda. Biden and Harris will strategize with the most pro-abortion Congress ever to eliminate the filibuster and codify the radical precedents of Roe v. Wade & Doe v. Bolton into law. This will enable them to add members to the Supreme Court – destroying our system of checks and balances – and create new states with pro-abortion senators in order to impose their will.