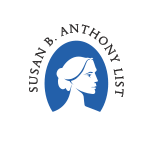 } ?>
Thank Senators McConnell & Grassley for Helping Confirm Judges Who Respect Life
During the 2016 Election Campaign, then-candidate Donald Trump promised to nominate judges who respected the Constitutional right to life. President Trump has kept that promise by nominating Neil Gorsuch to the Supreme Court, and other highly qualified jurists to lower courts.
This week, thanks to the leadership of Senate Majority Leader Mitch McConnell, Senator Chuck Grassley, and the thousands of phone calls and emails from pro-life activists across the nation, four Circuit Court judges were confirmed by the Senate.
Add your name to thank Majority Leader McConnell and Senator Grassley for doing what it took to get these highly qualified judges across the finish line.