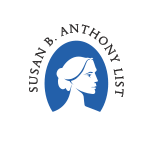 } ?>
Thank Governor McMaster for Defunding Planned Parenthood
Governor Henry McMaster just signed an executive order to stop tax dollars from flowing to Planned Parenthood and the Abortion Industry in South Carolina.
Planned Parenthood alone violently ends the lives of more than 320,000 unborn children a year. They do not do any mammograms and nationally they are not a significant provider of prenatal care, cancer treatment, HIV tests, or other kinds of primary care. However, they do account for more than 35 percent of the national market for abortion. In that regard, they are peerless.
I am adding my name to applaud the pro-life leadership of Governor McMaster and to encourage other governors to defund Planned Parenthood in their states. I agree that abortion is not healthcare and that Medicaid funding should go to comprehensive health care alternatives instead.