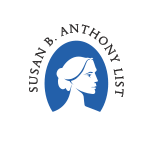 } ?>
Add Your Name to #StandWithNurses
Add your name now to urge Senate Majority Leader Mitch McConnell to include the Conscience Protection Act in the upcoming Appropriations Bill!
Under the Obama Administration, pro-life doctors and nurses faced discrimination when they refused to provide or participate in abortions.
One nurse, Cathy DeCarlo of New York, was forced to piece together a tiny baby after an abortion to make sure the abortionist had completed the job. Experiences like Cathy's are why Congress must enact a private right of action through the Conscience Protection Act to ensure protections for health care workers that outlast any single administration.