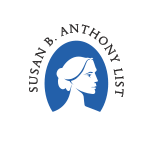 Together We Can Stop a

Pro-Abortion Supreme Court
President Obama's nomination of Merrick Garland to replace Justice Antonin Scalia would create a pro-abortion majority on the Supreme Court.
We must fight to stop Barack Obama's attempt to create a pro-abortion Supreme Court, and to elect a pro-life president in November. This election will have a major impact on the success of life-saving, compassionate legislation, including the Pain-Capable Unborn Child Protection Act, and ultimately, our goal of putting an end to abortion.
We are in a critical time in our country and never before has the work of SBA List been this important. You can impact this upcoming election by getting involved today.
Your Gift Made Today Will Be Matched, Doubling Its Impact
Time Left to Double Your Gift
A generous donor has pledged a $200,000 matching gift that will double every dollar received by April 20. This means that gifts made between now and April 20 will be multiplied dollar for dollar and go twice as far in protecting the most innocent and vulnerable among us.
Get involved now and make a difference in this upcoming election. With innocent lives at stake, your support will make a tremendous impact. Take advantage of this rare gift match opportunity immediately.
Stop a Pro-Abortion Supreme Court with your Donation Today!