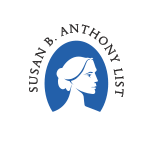 Help pass legislation to

End Abortion Nationwide.
Your SBA List team provides legislators with the support they need to pass pro-life legislation in congress. Our two legislative priorities are passing the Pain-Capable Unborn Child Protection Act to protect unborn children at 20 weeks (five months, more than halfway through pregnancy), and ending taxpayer funding of Planned Parenthood, America's largest abortion business.
Electing pro-life legislators is imperative now more than ever before for two main reasons. Firstly, we are just one election cycle away from advancing the first national pro-life legislation since Roe. v. Wade that would save up to 18,000 children from abortion every year. And secondly, the tragic passing of Justice Scalia reinforces the need for a pro-life Congress and President that will confirm constitutionalist justices on the Supreme Court.
Will you help SBA List fight to pass legislation to end abortion nationwide? Your support is critical, and each day that passes brings us closer to the election of our next president. It is vital we elect a pro-life president and increase the number of pro-life legislators in Congress!
Your support will go toward SBA List's ultimate goal which is putting an end to abortion.
Your Gift Made Today Will Be Matched, Doubling Its Impact
Time Left to Double Your Gift
A generous donor has pledged a $200,000 matching gift that will double every dollar received by April 20. This means that gifts made between now and April 20 will be multiplied dollar for dollar and go twice as far in protecting the most innocent and vulnerable among us.
Get involved now and make a difference in this upcoming election. With so many innocent lives at stake, your support will make a tremendous impact. Take advantage of this rare gift match opportunity immediately.
Please help pass legislation to end abortion.

Make a donation today!