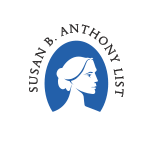 Stop Pro-Abortion Candidates.

Elect Pro-Life Legislators!
SBA List has worked for years to protect the lives of the unborn and their mothers from abortion by electing pro-life leaders and advancing life-saving laws. We are in a critical time in our country and never before has the work of SBA List been this important.
The representation of pro-life women in office — at both statewide and national levels — plays a crucial role in the advancement of pro-life laws. When women speak out in favor of defending life, they add credence to the fact that the real  "War on Women" is the war against unborn girls (and boys!) in the womb.
Pro-life women legislators, many of whom are members of SBA List's National Pro-Life Women's Caucus, continue to make huge strides for the cause of LIFE all across the country.
In South Dakota, State Senator Jenna Haggar, a longtime pro-life leader, was a lead author of the bill which stops abortion after five months — a point in pregnancy by which unborn children can feel
In South Carolina, State Reps. Wendy Nanney and Donna Hicks shepherded the state's Pain-Capable Unborn Child Protection Act, which only needs a final vote in the State House before being sent to Governor Nikki Haley's desk.
In Indiana, Pro-life women, including Senator Liz Brown and Rep. Peggy Mayfield, joined their co-authors to send a ground-breaking pro-life bill to the Governor's desk banning abortions for discriminatory reasons (disability, race, sex, color, and national origin.
In Missouri, State Rep. Diane Franklin co-chaired the legislative investigative committee on Planned Parenthood and is the author of a suite of four bills to address the horrific undercover videos that exposed Planned Parenthood's fetal organ trade.
Pro-life legislators – both men and women – make a huge difference in advancing life-saving legislation. And your SBA List is working tirelessly to get them into office. In 2014 we ran a grassroots effort that resulted in 101 House Representatives, 20 Senators, and 15 Statewide pro-life candidates being elected. For these reasons and more, it's vital the momentum of electing pro-life candidates continues to build! Now is the time to do all we can to put an end to abortion.
Your Gift Made Today Will Be Matched, Doubling Its Impact
Time Left to Double Your Gift
A generous donor has pledged a $200,000 matching gift that will double every dollar received by April 20. This means that gifts made between now and April 20 will be multiplied dollar for dollar and go twice as far in protecting the most innocent and vulnerable among us.
You can make a difference in the upcoming election by getting involved now. Take advantage of this rare gift match opportunity immediately.
Help elect pro-life candidates to office.

Make a donation today!