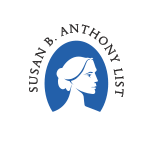 Be a Part of the

Pro-Life Movement
SBA List has worked for years to protect the lives of the unborn and their mothers from abortion by electing pro-life leaders and advancing life-saving laws. We are in a critical time in our country and never before has the work of SBA List been this important.
Efforts by abortion-extremists to push pro-abortion laws are at an all-time high in the current political race. We must fight to stop Barack Obama's attempt to create a pro-abortion Supreme Court, and to elect a pro-life president in November. This election will have a major impact on the success of life-saving, compassionate legislation, including the Pain-Capable Unborn Child Protection Act, and ultimately, our goal of putting an end to abortion.
You can impact this upcoming election today by getting involved in the Pro-Life Movement. When you support SBA List you help:
Elect pro-life women and men to Congress who oppose the pro-abortion lobby
Advocate passage of pro-life legislation in Congress directly through legislators and mobilizing direct citizen lobbying
Educate voters on critical pro-life issues and upcoming legislation
Promote a positive pro-life message and debunk the myths about abortion
Your involvement in the Pro-life Movement is needed now. We must put an end to abortion. Take advantage of the rare gift match immediately.
Be a Part of the Pro-Life Movement.

Make a donation today!