Communications Associate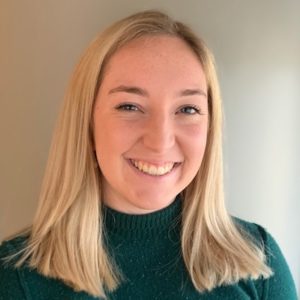 Prudence serves as Communications Associate for the SBA List team. In her role, she coordinates interviews with SBA List spokeswomen, in addition to serving as one herself. She has appeared in media across syndicated TV, print, & radio mediums, and has been featured in outlets such as The Washington Times, The Daily Caller and the Federalist. Prudence successfully planned and executed media events in 10 battleground states throughout the 2018 & 2020 campaign cycles, focused on efforts to confirm Justices Brett Kavanaugh and Amy Coney Barret to the Supreme Court. Prudence is the chief liaison in SBA List's partnership with EWTN's top pro-life news show, EWTN Pro-life Weekly. She also comprehensively tracks media appearances across all SBA List entities.
Prudence is honored to serve alongside the team at SBA List in the fight to end abortion in America.  She began her time here as an intern in 2018. Prudence is a graduate of Franciscan University of Steubenville, with a background in American History and Human Life Studies. She currently resides in Alexandria, VA, and particularly loves reading, hiking, music, and the beach.
You can follow her on Twitter @PrusPulse.