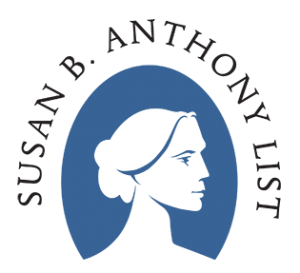 Don't Let Hillary Clinton and Pro-Abortion Democrats Repeal the Hyde Amendment
Since being endorsed by Planned Parenthood, Hillary Clinton has called for the repeal of the Hyde Amendment. The Hyde Amendment, first passed in 1976, stops our taxpayer dollars from being used to pay for abortion on demand.
The Hyde Amendment has been a target of pro-abortion forces since it passed. Hillary Clinton and her pro-abortion allies want to continue to press their agenda of abortion on-demand up until birth and they want your tax dollars to pay for it.
Susan B. Anthony List is fighting the pro-death agenda pushed by abortion supporters by ensuring pro-life candidates stand up for our values – Join us!
Petition Tim Kaine – Tell Him to Support the Hyde Amendment
To: Tim Kaine, Democratic Vice Presidential Candidate
It is unconscionable that anyone's tax money should be used to pay for the killing of unborn children. Don't let the Pro-Abortion Democrats, including Hillary Clinton, spend my tax money on Planned Parenthood or on abortion on-demand up to nine months. Please speak out about this issue today!