Executive Development Assistant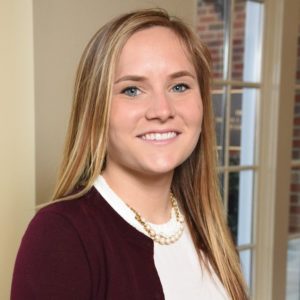 As Executive Development Assistant at SBA List, Natalie assists Margaret and the development team. Much of her work focuses on building relationships and speaking with donors.
Natalie grew up in Grand Rapids, Michigan and graduated from High Point University with a marketing major and a sales minor. She was heavily involved in YoungLife and the Kids Team at her church in North Carolina. Her passion for the unborn comes from her faith in Christ and the knowledge that every child is fearfully and wonderfully made by God. She has worked in marketing and sales related positions in the past, but she wanted to use her talents to do something that made a great impact for the unborn; Susan B. Anthony List allows her to do just that.