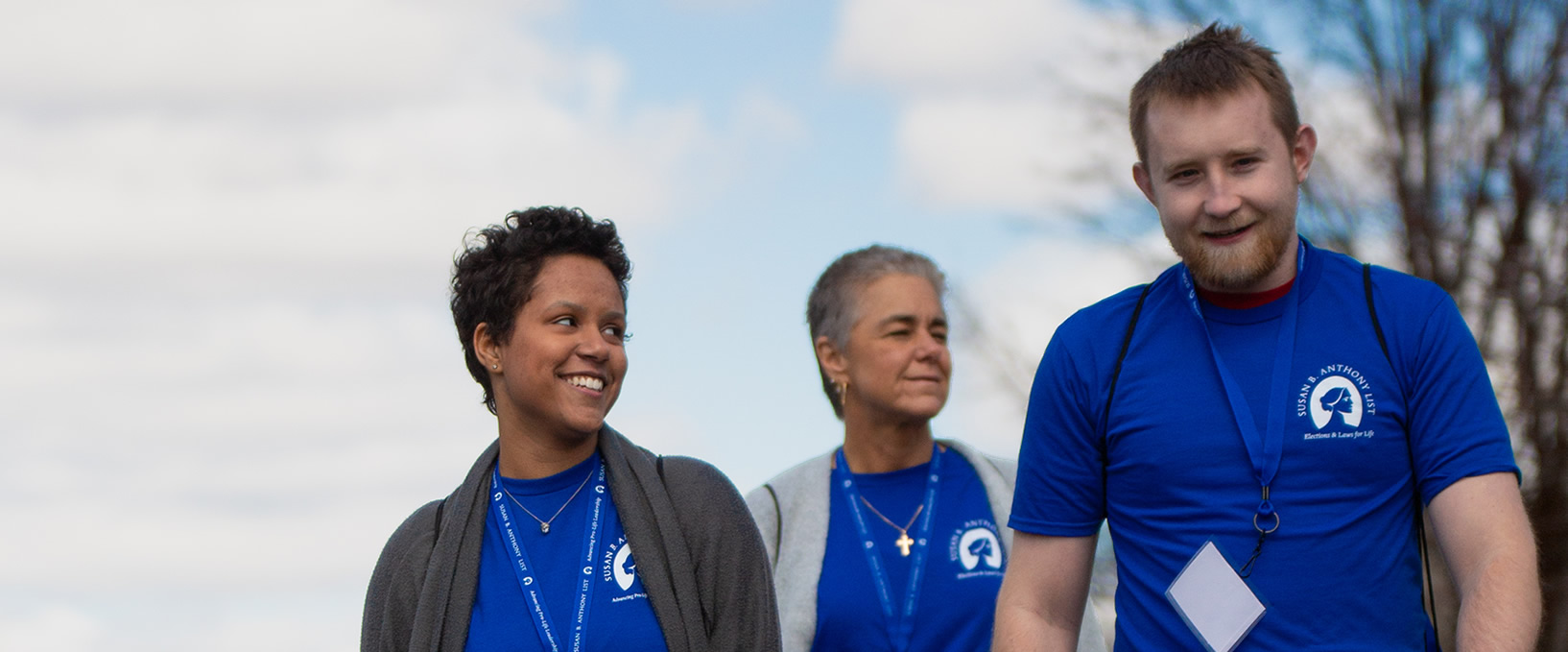 Summary/Objective:
The Susan B. Anthony List (SBA List) is the largest pro-life political organization in the country with a nationwide network of more than 837,000 Americans. We combine politics with policy, investing heavily in voter education to ensure that pro-life Americans know where their lawmakers stand on protecting the unborn, and in issue advocacy, advancing pro-life laws through direct lobbying and grassroots campaigns.
The Senior Development Writer is responsible for writing a variety of high-quality written material for donor audiences, including fundraising emails, reports, proposals, letters, and marketing collateral. The Senior Development Writer must be able to boil down complex ideas, legislative content, and organization-wide impact for all donor segments and find creative ways to inspire them to give.
In addition to superior writing skills, the ideal candidate should have experience in fundraising or sales and an understanding of public policy and the pro-life movement.
This a full-time position located at SBA List headquarters in Arlington. The Senior Development Writer will report to the Director of Donor Communications and Marketing.
Essential Functions:
Work with the Director of Donor Communications and Marketing to develop innovative, inspiring ways to communicate complex issues and solutions.
Build relationships with colleagues throughout the organization to stay updated on current departmental projects and goals.
Draft and edit proposals and impact reports to high-dollar donors, including foundations.
Draft text for marketing collateral including brochures, booklets, and reports on development campaigns and projects.
Draft content for mass donor emails.
Work with Major Gifts team to draft material essential for donor and prospect meetings.
Draft letters and emails from SBA List president and other key leadership.
Competencies
Sacrificial – employee should be sacrificial to achieve the goals of the organization
Scrappy – candidate must be able to be resourceful and resilient with limited resources
Ambitious – candidate must be motivated and hungry to tackle tasks each day and push themselves to go above and beyond in everything they do.
A skilled storyteller with a passion for writing.
Able to write in a clear, compelling manner.
A thorough proofreader with knowledge of AP Style.
Able to prioritize and meet deadlines under pressure.
Resourceful with excellent research and interview skills.
A team player, enthusiastic to work with others and for the pro-life cause.
Must Haves:
The ideal individual must be able to adapt to changes and deal easily with managing unexpected events.
Must be able to operate effectively as part of a team and independently.
Excellent writing, editing, and grammatical skills.
Possess high level of professionalism and confidentiality.
Proficient in Microsoft Office Applications including Excel, PowerPoint, and Word.
Bachelor's Degree required.
Must be pro-life.
Would Likes:
Bilingual candidates are encouraged to apply!
Benefits:
SBA List offers a comprehensive benefit portfolio including health, dental, and vision insurance, 401K plan with employer match, life insurance policy, short-term and long-term disability coverage, free onsite parking, paid holidays, and paid time off.
To apply, please submit a cover letter, resume, and a pro-life statement to our Human Resources Director Kathleen Wilber at careers@sbalist.org.