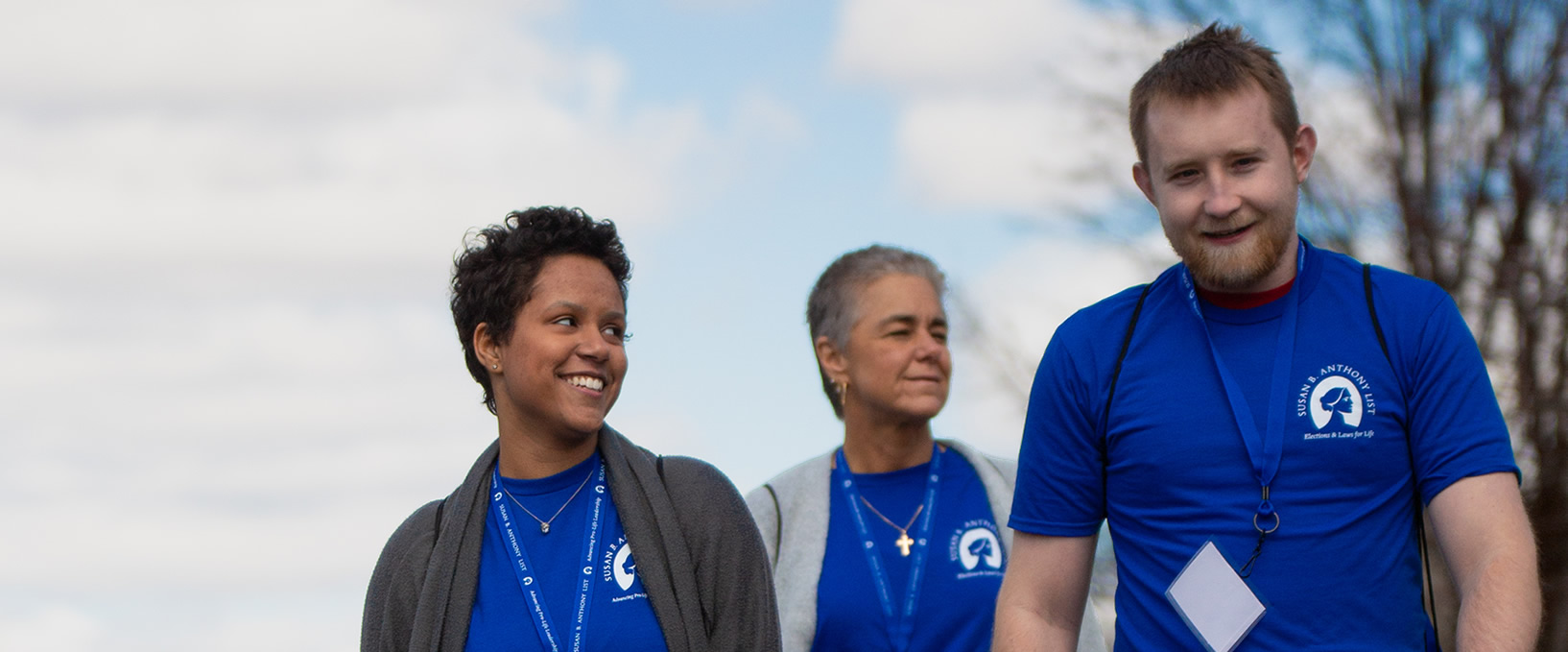 Are you passionate about protecting unborn human life? Are you looking for a position where you can utilize your expertise in Program Management to advance academic research in the defense of life?  If so, we would like to hear from you!  We are currently seeking a Program Manager for our Life Science and Law Resource Center.
About Us:
The Charlotte Lozier Institute, the research and education arm of the Susan B. Anthony List, is committed to bringing the power of science, medicine, and research to bear in life-related policy making, media, and debates to promote a culture and polity of life.
The Position:
The Program Manager for Life Sciences and Law Resource Center will be working with a team of research assistants and scholars to implement and maintain a tailored, web-based database of legal, medical, and scientific papers and filings relevant to the national debate on abortion and bioethics.
Who We Are Looking For:
We are looking for individuals who are staunchly pro-life, with a desire to promote a culture of life through the use of science, medicine, and research.  The right individual will be sacrificial, scrappy, and ambitious.
Your Contribution to the Team Includes:
Exceptional program management skills, and the ability to keep the trains moving.
Highly organized and attentive to deadlines
Developing strong working relationships with legal, medical, and scientific experts, including strong interpersonal skills
Familiarity with utilities involving academic research and peer-reviewed journals, as well as legal filings and databases
Must-haves:
Must be pro-life
Must possess a Paralegal or Associates degree
Would-likes:
Bachelor's degree preferred
Education or experience in science, medicine and/or law
Previous experience managing large projects with multiple deadlines
Experience with pro-life research
What We Offer: The Charlotte Lozier Institute offers a comprehensive benefit portfolio including health, dental, and vision insurance, 401K plan with employer match, life insurance policy, short-term and long-term disability coverage, free onsite parking, paid holidays, and paid time off.
Who We Are:
Our employees are experts in their fields, hard workers, and are incredibly dedicated to ending abortion. We are team oriented with a sacrificial mindset to help one another in our shared mission. We are ambitious in our pursuits to protect the unborn, their mothers, and families. We leverage every available opportunity to make advances for the unborn and their mothers.
How to Apply:
Please send submit a cover letter, resume, and pro-life statement to careers@sbalist.org.  Incomplete applications will not be considered.
AAP/EEO Statement
The Charlotte Lozier Institute is committed to providing equal employment opportunity in all our employment programs and decisions. Discrimination in employment on the basis of any protected class under federal, state, or local law is a violation of our policy and is against the law. Equal employment opportunity is provided to all employees and applicants for employment without regard to race, color, religion, sex, national origin, age, disability, covered veterans status, marital status, personal appearance, sexual orientation, family responsibilities, matriculation, political affiliation, or any other protected characteristic.