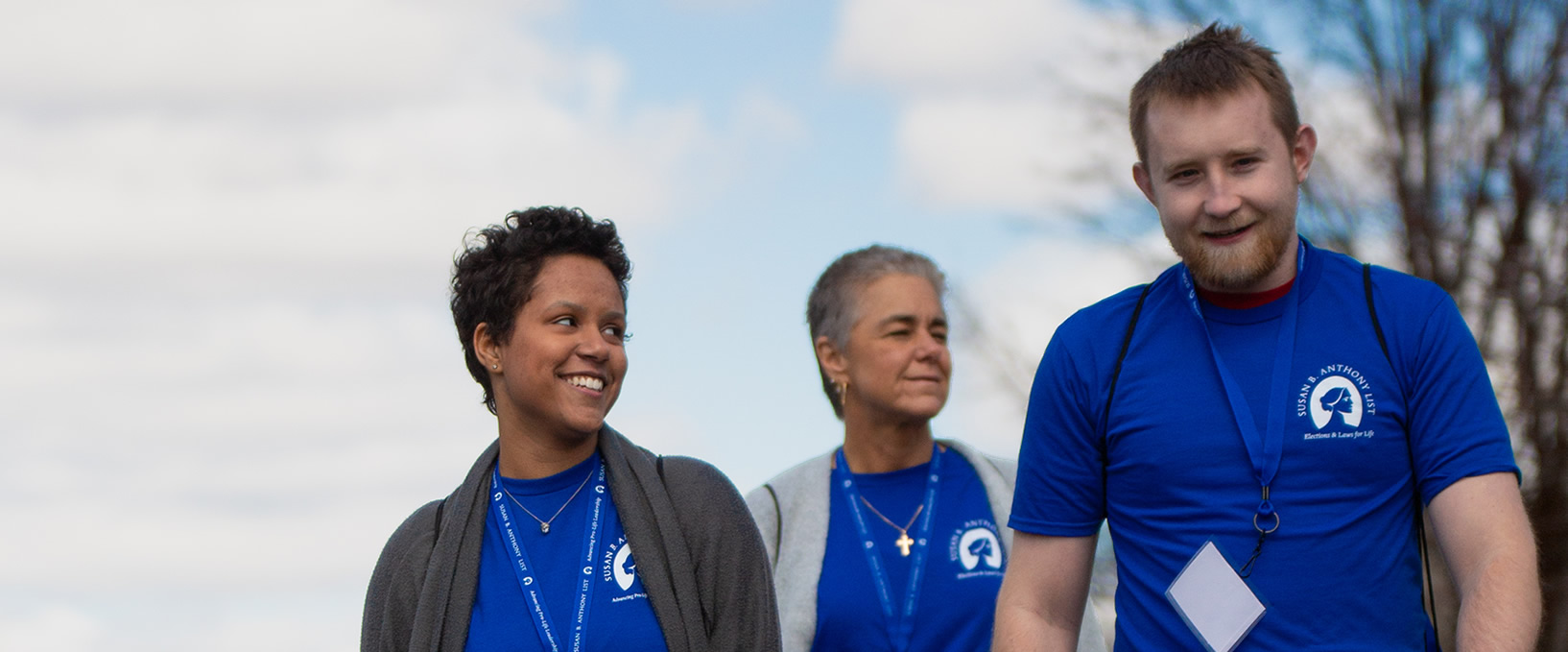 About Us:
The Charlotte Lozier Institute is the 501(c)(3) research and education institute of the Susan B. Anthony List, an organization dedicated to electing candidates and pursuing policies that will reduce and ultimately end abortion. In less than a decade, CLI has already established itself as a go-to source for accurate and timely research and information on life issues. With a current network of over fifty Associate Scholars from a variety of disciplines, CLI provides pro-life groups and policy makers research-based information of the highest quality on issues including abortion, women's health, prenatal diagnosis and treatment for the unborn, perinatal hospice, abortion reporting, sex-selection abortion, stem cell research and medicine, and health care policy. The Susan B. Anthony List (SBA List) is the largest pro-life political organization in the country with a nationwide network of more than 900,000 Americans.
The Position:
The Executive Assistant to the President and Executive Director provides support to the CLI leadership and supports coordination across SBA List. This is a highly confidential and fast-paced role, and will focus on project management, scheduling, booking travel, managing logistics for staff and donor events, reconciling expenses, preparing status reports and donor materials, and supporting CLI communications. This role requires someone who detail oriented with strong time-management and communication skills, and a passion for the pro-life cause.
This a full-time position located in the National Office. The Executive Assistant to the President and Executive Director will report to the Executive Director.
Essential Functions:
Provide high-level support to the President and Executive Director in daily administrative duties including, but not limited, to managing an active calendar of appointments, composing correspondence on behalf of the President and Executive Director, management of expense accounts.
Serve as the CLI leadership's right-hand, anticipating needs, managing schedules as well as department needs in-depth, and helping accomplish staff and organizational goals.
Manage all travel plans including the development of agendas and itineraries for all appointments for the Executive Director and the President of CLI.
Schedule meetings with staff, donors, and vendors, ensuring all materials are prepared for those meetings; occasionally attending meetings to take notes and help track action items.
Manage projects from start to finish across departments effectively as well as planning events alongside CLI leadership.
Communicate the impact of CLI's work in person, over the phone, through the mail, and over email in a professional manner to external stakeholders.
Safeguard confidential information about the Organization, its donors, and all operational procedures and strategies.
Serve as a liaison and support the President and Executive Director in providing accurate, well-researched information in a clear and concise manner.
Take initiative to support CLI communications through social/digital media, drafting press releases and talking points based on CLI projects and research papers.
Competencies
Sacrificial – employee should be sacrificial to achieve the goals of the organization
Scrappy – employee must be able to be resourceful and resilient with limited resources
Ambitious – employee must be motivated and hungry to tackle tasks each day and push themselves to go above and beyond in everything they do.
Detail-oriented – employee must be thorough when performing work and strive to achieve accuracy and consistency in all tasks.
Trustworthy – employee must handle and secure sensitive personal and financial information.
Calm under pressure – employee must be able to remain calm under pressure and respond professionally with a service minded approach during times of uncertainty or stress.
Flexibility – employee must be comfortable with ever-evolving plans and projects and have the ability to pivot and improvise solutions.
Problem Solver – Ability to manage and resolve personnel issues and provide solution to difficult situations.
Discreate – Must be able to keep personnel matters confidential, works with information that must be protected.
Anticipate Needs – employee should proactively anticipate potential needs and make arrangements to address them beforehand.
Adaptability – employee must be able to adapt to changes and deal easily with managing unexpected events. Multi-tasking and flexibility are a must.
Must-haves:
5 years of administrative experience in a fast-paced environment
Proven project management
Must be able to operate effectively as part of a team and independently.
Must be creative, not afraid of bringing new ideas to improve efficiency
Strategic mindset with an ability to think and focus on both the immediate and long-term.
Must be pro-life.
Would-likes:
Previous experience as an Executive Assistant.
Previous experience working on Capitol Hill, or in a fast-paced office environment.
What We Offer:
Charlotte Lozier Institute offers a comprehensive benefit portfolio including health, dental, and vision insurance, 401K plan with employer match, life insurance policy, short-term and long-term disability coverage, free onsite parking, paid holidays, and paid time off.
Who We Are:
Our employees are experts in their fields, hard workers, and are incredibly dedicated to ending abortion. We are team oriented with a sacrificial mindset to help one another in our shared mission. We are ambitious in our pursuits to protect the unborn, their mothers, and families. We leverage every available opportunity to make advances for the unborn and their mothers.
How to Apply:
Please submit a cover letter, resume, and pro-life statement to our HR Director, Kathleen Wilber at Kwilber@sbalist.org.  Incomplete applications will not be considered.
AAP/EEO Statement
Charlotte Lozier Institute is committed to providing equal employment opportunity in all our employment programs and decisions. Discrimination in employment on the basis of any protected class under federal, state, or local law is a violation of our policy and is against the law. Equal employment opportunity is provided to all employees and applicants for employment without regard to race, color, religion, sex, national origin, age, disability, covered veterans status, marital status, personal appearance, sexual orientation, family responsibilities, matriculation, political affiliation, or any other protected characteristic.