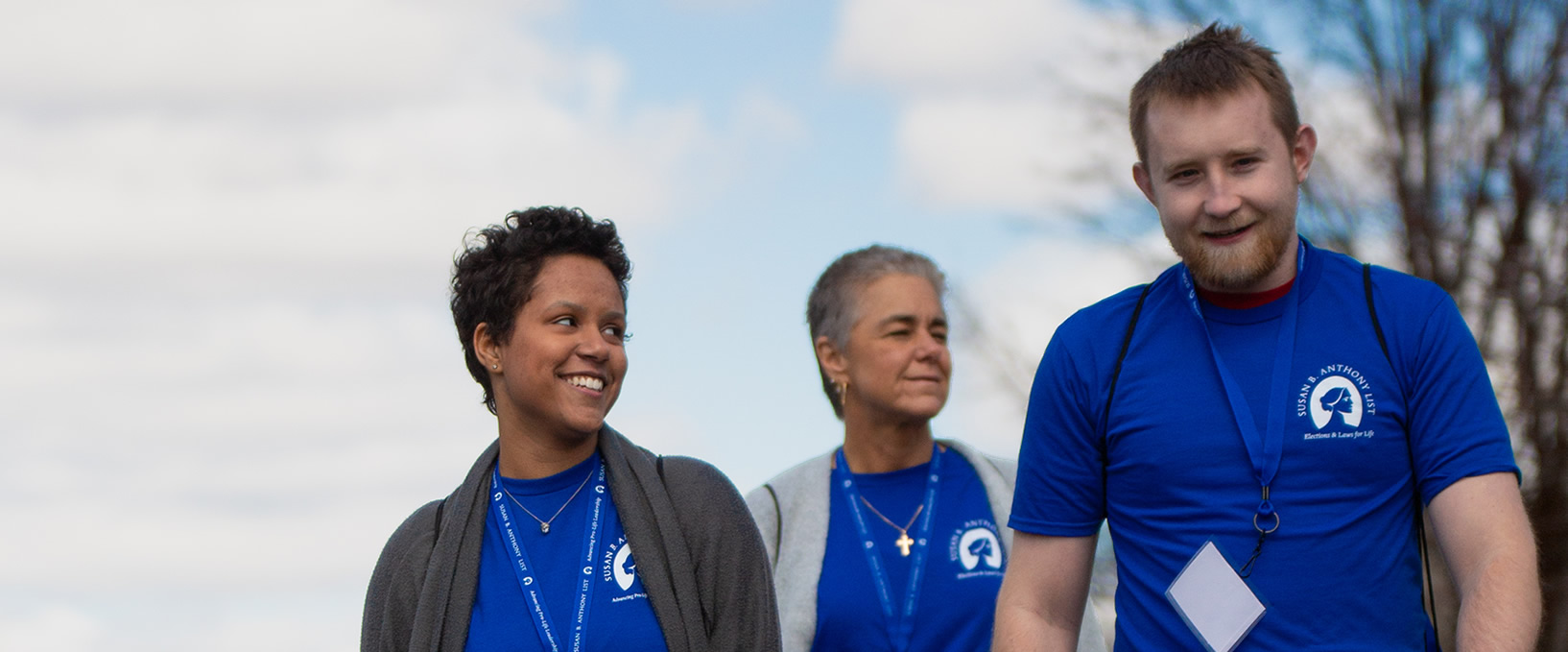 Susan B. Anthony List is seeking a Development Operations Associate who will serve as an integral part of the development team, with a primary focus on donation processing as well as research and administrative support.
About Us:
The Susan B. Anthony List (SBA List) is the largest pro-life political organization in the country with a nationwide network of more than 900,000 Americans. We combine politics with policy, investing heavily in voter education to ensure that pro-life Americans know where their lawmakers stand on protecting the unborn, and in issue advocacy, advancing pro-life laws through direct lobbying and grassroots campaigns.
The Position:
The purpose of the Development Operations Associate is to increase the level of support the development department needs to successfully raise the funds needed to execute our mission. The Development Operations Associate will assist the Development Operations Manager with day-to-day operations to ensure success.
This a full-time position located in the Arlington, Virginia Office. The Development Operations Associate will report to the Development Operations Manager. 
Who We Are Looking For:
The ideal candidate will previous experience utilizing database systems and is very comfortable with conducting research. The candidate must be an excellent communicator and possess strong time management skills. Microsoft suite skills including excel are required. The nature of this position requires a high level of professionalism and confidentiality. 
Essential Functions:
Process all incoming gifts into Raiser's Edge including donations and pledges, entering new records, and updating existing records
Perform data maintenance within Raiser's edge and all SBA systems
Generate donor acknowledgement call assignments, letters, tax receipts, and pledge letters
Assist the Development Operations Manager with email distribution to supporters
Responsible for responding to and following up on internal/external donor inquiries
Complete donor & prospect research, including the preparation of donor and meeting briefings, profiles, and reports.
Assist the Development Operations Manager with the grant tracking process
Support the Development team at fundraising events
Provide general administrative support for the Development team as needed
Must-haves:
Bachelor's Degree
Previous research experience.
Strong organizational skills and attention to detail.
Experience working in a fast-paced environment and producing results under tight deadlines.
Sacrificial – candidate should be sacrificial in order to achieve the goals of the organization.
Scrappy – candidate must be able to be resourceful and resilient with limited resources.
Ambitious – candidate must be motivated and hungry to tackle tasks each day and push themselves to go above and beyond in everything they do.
Integrity – candidate must always possess honesty and strong ethical and moral principles.
Accountable – candidate takes responsibility for their own actions, behaviors performance, and decisions.
Transparent – candidate openly and honestly communicates with team members. They do what they say they will do.
Team Player – candidate possesses humility, hungry to work hard, and smarts to recognize how their actions and words impact their teammates.
Must be pro-life.
What We Offer:
Susan B. Anthony List offers a comprehensive benefit portfolio including health, dental, and vision insurance, 401K plan with employer match, life insurance policy, short-term and long-term disability coverage, free onsite parking, paid holidays, and paid time off.
Who We Are:
The mission of the Susan B. Anthony List Education Fund is to end abortion and the destruction of unborn human life.  We are team oriented with a sacrificial mindset to help one another in our shared mission. We are ambitious in our pursuits to protect the unborn, their mothers, and families. We leverage every available opportunity to make advances for the unborn and their mothers. We operate with integrity in all we do, we hold ourselves and each other accountable, and we are transparent in our words and actions.
We believe in the innate dignity of human life beginning at conception.
We believe the right to life is enshrined in our nation's founding documents and that laws have the power to save lives.
We believe we are fighting the human rights battle of our time.
We believe politics shapes culture.
We believe in celebrating every step forward in ending abortion.
We believe there are two victims in every abortion and women deserve better.
We believe feminism and pro-life are complimentary.
We believe women are natural advocates for the pro-life issue.
We believe in conducting our work with excellence.
We believe in operating with integrity and transparency. We do what we say we do, and we hold ourselves accountable.
How to Apply:
Please submit a cover letter, resume, and pro-life statement to our HR Director, Kathleen Wilber at kwilber@sbalist.org.  Incomplete applications will not be considered. 
EEO Statement
Susan B. Anthony List is committed to providing equal employment opportunity in all our employment programs and decisions. Discrimination in employment on the basis of any protected class under federal, state, or local law is a violation of our policy and is against the law. Equal employment opportunity is provided to all employees and applicants for employment without regard to race, color, religion, sex, national origin, age, disability, covered veterans status, marital status, personal appearance, sexual orientation, family responsibilities, matriculation, political affiliation, or any other protected characteristic.