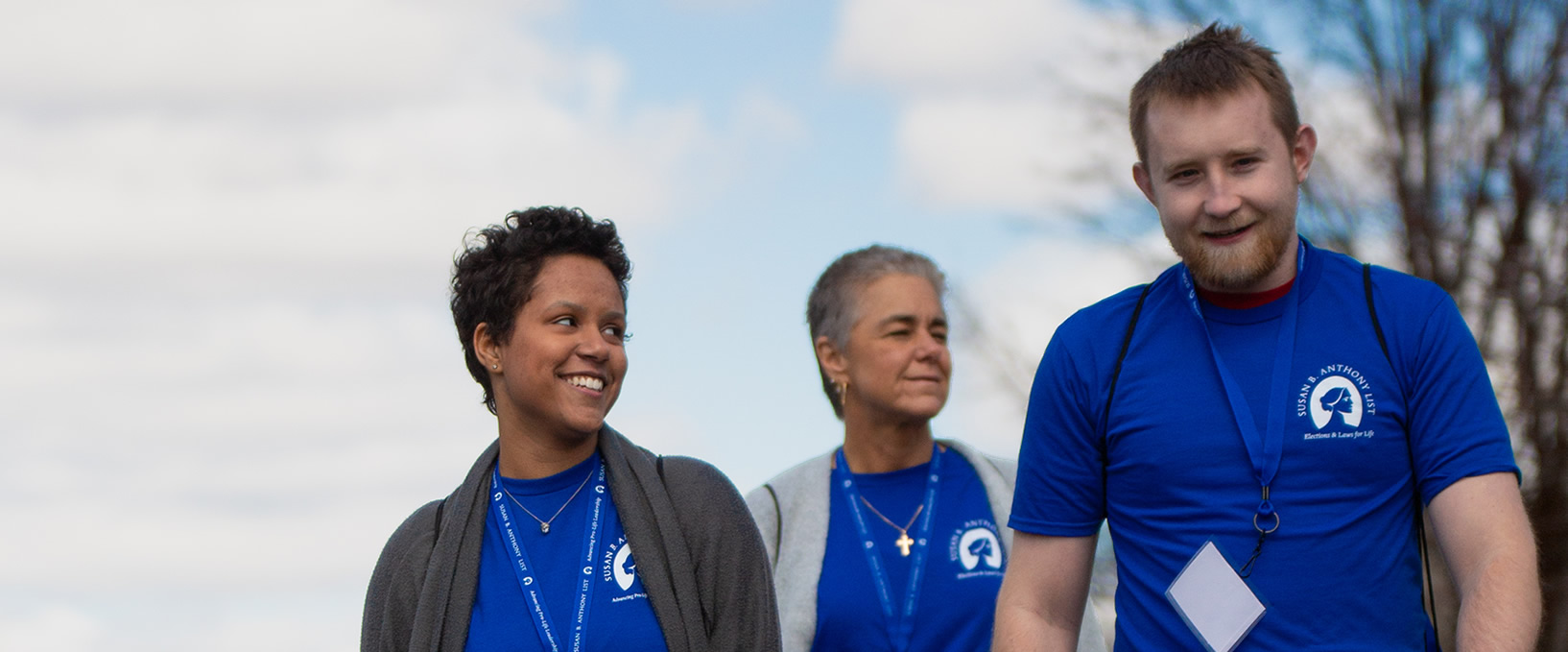 Summary/Objective
The Susan B. Anthony List (SBA List) is the largest pro-life political organization in the country and is continuing to expand our reach in 2020. We are looking for an Accounting Associate to join our team who will be able to manage the growing needs of our six entities.
This is a full-time position reporting directly to the Vice President of Administration.
Essential Functions:
Responsible for accounts payable management
Revenue reconciliation between Quickbooks and Database
Reconciliations of bank and credit card transactions
Managing reimbursements for personnel
Budget reporting for various entities
Payroll processing
Competencies
Sacrificial – employee should be sacrificial to achieve the goals of the organization
Scrappy – candidate must be able to be resourceful and resilient with limited resources
Ambitious – candidate must be motivated and hungry to tackle tasks each day and push themselves to go above and beyond in everything they do.
Detail-oriented – candidate must be thorough when performing work and strive to achieve accuracy and consistency in all tasks.
Trustworthy – Ability to manage and handle sensitive financial information.
Supervisory Responsibility
This position oversees groups of volunteers for the program. There are no supervisory responsibilities for SBA List employees.
Work Environment
This position is headquartered in our Arlington, VA office.  This job operates in a professional office environment. This role routinely uses standard office equipment such as computers, phones, photocopiers, filing cabinets and fax machines.
Physical Demands
The position requires the ability eye hand coordination, manipulation of hands for computer use.
Position Type/Expected Hours
This position is a full-time position. Hours are typically 8:30 AM – 5:30 PM, Monday-Friday.
Travel
This position will not require any travel.
Required Education/Experience
Must be proficient in Quickbooks
Must have budget reporting experience
Must have experience with filing deadlines and be able to manage the calendar
Must be able to communicate well over the phone and in person
Must be a team player
Possess high level of professionalism and confidentiality
Must be pro-life
Benefits:
SBA List offers a comprehensive benefit portfolio including health, dental, and vision insurance, 401K plan with employer match, life insurance policy, short-term and long-term disability coverage, free onsite parking, paid holidays, and paid time off.
Corporate Culture:
SBA List has experienced tremendous growth over the last 10 years, and we are on track for even more growth in the coming years as we expand our programs and impact. The person who fills this position should model our core values of being sacrificial, ambitious, and scrappy. Our employees are experts in their fields, hard workers, and are incredibly dedicated to ending abortion. They are team oriented with a sacrificial mindset to help one another in our shared mission. We leverage every available opportunity to make advances for the unborn and their mothers.
Other Duties
Please note this job description is not designed to cover or contain a comprehensive listing of activities, duties or responsibilities that are required of the employee for this job. Duties, responsibilities and activities may change at any time with or without notice.
AAP/EEO Statement
Susan B. Anthony List is committed to providing equal employment opportunity in all our employment programs and decisions. Discrimination in employment on the basis of any protected class under federal, state, or local law is a violation of our policy and is against the law. Equal employment opportunity is provided to all employees and applicants for employment without regard to race, color, religion, sex, national origin, age, disability, covered veterans status, marital status, personal appearance, sexual orientation, family responsibilities, matriculation, political affiliation, or any other protected characteristic. This policy applies to all terms and conditions of employment, including, but not limited to, recruitment and hiring, placement, promotion, termination, reductions-in-force, recall, transfer, leave of absence, compensation, and training.
Please send resume, cover letter, and pro-life statement to Kathleen Wilber at careers@sbalist.org. Incomplete applications will not be considered.