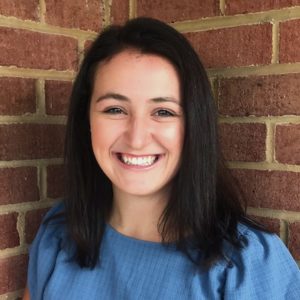 As the Office Manager, Grace manages daily office operations in an effort to maintain a friendly and productive environment focused on the mission of Susan B. Anthony List.
Grace's desire to work for a pro-life organization developed through her collegiate studies in theology and history, where the truth of the dignity of every life and the necessity to defend every life became overwhelmingly clear to her. She is excited to begin her pro-life career as the Office Manager at SBA List.
Grace is a recent graduate of Franciscan University of Steubenville, where she received her BA degree in History and Theology and a minor in French and she was a four-time conference champion on the women's tennis team. She is originally from Boston but spent some childhood years in Los Angeles and Southern Maryland. Grace loves all things related to Boston sports, Irish History, manatees and the Holy Family.