Legislative Director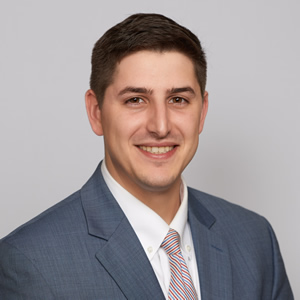 Eric Schmitz has served as the Legislative Director for the Susan B. Anthony List since October 2014. In this position Eric spends most of his time on Capitol Hill where he lobbies members of Congress and their staff on a variety of life and abortion related issues.
Eric grew up in Carroll County, Maryland and is a graduate of Towson University. Previously, Eric has worked for several pro-life legislators at the State and Federal level including Congressman Roscoe Bartlett (R-MD), former Maryland GOP Chairman Alex Mooney, and Pro-Life Women's Caucus Member Delegate Katy Afzali (R-MD).
Eric has crossed the river and now lives with his beautiful wife Janene in Arlington, Virginia.