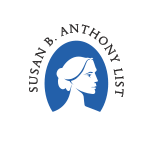 Thank you!

Your Name Has Been Added.
Your signature is the first critical step in putting a stop to a pro-abortion Supreme Court. Every signature increases the significance and impact of the petition.
You can ensure this petition has an even greater impact
Consider giving a gift to SBA List. Your gift to SBA List will assist us in our commitment of urging our pro-life Senators to stand firm and hold out against President Obama's pro-abortion Supreme Court Justice appointee.
We have worked for years to protect the lives of the unborn and their mothers from abortion by electing pro-life leaders and advancing life-saving laws. We are in a critical time in our country and never before has our work been this important. Your support will help:
Elect pro-life women and men to Congress who oppose the pro-abortion lobby
Advocate passage of pro-life legislation in Congress directly through legislators and mobilizing direct citizen lobbying
Educate voters on critical pro-life issues and upcoming legislation
Promote a positive pro-life message and debunk the myths about abortion
Your gift made today will be matched,
doubling its impact
Time Left to Double Your Gift
A generous donor has pledged a $200,000 matching gift that will double every dollar received by April 20. This means that gifts made between now and April 20 will be multiplied dollar for dollar and go twice as far in making a difference in this upcoming election.
Your involvement in the Pro-life Movement is needed now. We must stop a pro-abortion Supreme Court and put an end to abortion. Take advantage of the rare gift match immediately.
Be a Part of the Pro-Life Movement.

Make a donation today!