Coronavirus & Pregnancy
Are you or someone you know pregnant and worried about the coronavirus (COVID-19)?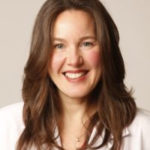 8 Reasons for Hope
Dr. Tara Sander Lee
Tara Sander Lee, Ph.D., a scientist with 20 years' experience in academic and clinical medicine with an emphasis on the cause of pediatric disease, shares eight reasons why pregnant women can remain hopeful during the coronavirus crisis. [Read Tara's bio]
There is a lot we do not yet know about the coronavirus and pregnancy. Unfortunately no long-term studies have been done and information is changing rapidly. But some recent reports of early cases are helping to shed light and inform pregnant women and their physicians. A review of the data shows that there is good news for pregnant moms and their children.
Latest News
The latest news on pregnancy during the coronavirus crisis.
Did you take the abortion pill?
It may not be too late to reverse it.
Get help now at 877.558.0333
Notice:  Information presented here is for educational purposes only.  No material in this fact sheet is intended to substitute for professional medical advice, diagnosis, or treatment. Always seek the advice of your physician or other qualified health care provider with any questions you may have regarding a medical condition or treatment, or before undertaking a new health care regimen, Information is subject to change or updating – never disregard professional medical advice or delay in seeking it because of something you have read on this website or linked to it.