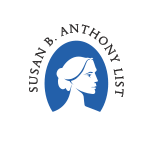 } ?>
Commit to Pray for "Jane Doe" and Her Unborn Child
With help from judges appointed by former President Barack Obama, the pro-abortion ACLU forced the pro-life Trump Administration to facilitate an abortion for an undocumented teenage mother in Texas.
Now is the time for Christians to come together and surround this young woman and her unborn child in prayer.
Please commit to pray:
– For this young woman and her child whose life was taken by abortion.
– For judges to be appointed who respect life, and who will not make a mockery of the American Dream by forcing the Government to facilitate abortions for undocumented immigrants.