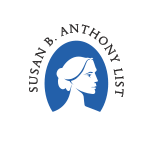 September

MATCHING CHALLENGE
A pro-abortion Supreme Court Justice.
Hundreds of millions of dollars given to abortionists overseas.
Mandatory funding of Planned Parenthood, even at the state level.
That's what it could have been had President Hillary Clinton been elected last year.
But it wasn't, thanks to millions of pro-life voters who turned out to say no to Hillary's radical abortion agenda.
With a pro-life president and pro-life Congress, we are in the best position in a long time to protect and advance the right to life.
We have big battles happening now and even more looming in the months to come. Defunding Planned Parenthood, repealing the Obamacare abortion mandate, and banning abortions of pain-capable babies after 20 weeks — these are our top legislative priorities and we are working nonstop to advance them.
And all that is happening while we are already working on our ground game for the 2018 elections. We are targeting U.S. Senate seats held by pro-abortion incumbents in states that Donald Trump won last year.
We urgently need to strengthen our pro-life majority in the Senate in 2018, and we are already working on the ground in Florida and Ohio. In fact, we've already knocked on 74,080 doors!
A generous donor is so impressed by what we are doing in Washington, D.C. and around the country that they offering to match all donations made by September 30, up to $50,000!
If you donate $10, it becomes $20.
$25 becomes $50.
$100 becomes $200.
$500 becomes $1,000.
Every gift you make will be matched dollar-for-dollar by this pro-life donor, up to $50,000 and will be immediately be put to use to:
Work with the Trump Administration to enact more Executive actions to protect unborn children and build a culture of life;
Ensure all future health care reform efforts include "Hyde Amendment" protections (a total ban on federal funds being used for killing babies in-utero);
Expand our canvassing operations to identify and inform pro-life voters in the most important states for 2018 (we are already knocking on doors in Florida and Ohio, where the most critical U.S. Senate races will be waged);
Recruit and train bold, courageous pro-life candidates who can run, win, and (most importantly) vote "YES" for LIFE after the election is over.
And all that's just in the next few months!
We don't have a lot of time to reach our $50,000 goal — this matching challenge expires at midnight on September 30.
Will you make a gift today and double your impact?
We will be forever grateful – and so will all the unborn children you save through pro-life laws.
We're pushing forward.

Make a gift & double your impact today!