You are leading the fight to end abortion in America.
Since our founding, Susan B. Anthony List has been at the forefront of the pro-life movement, helping elect hundreds of pro-life candidates to federal and state offices. Now you can join our exclusive group of dedicated supporters to help save lives and end abortion.
Join Our Exclusive Ambassadors Circle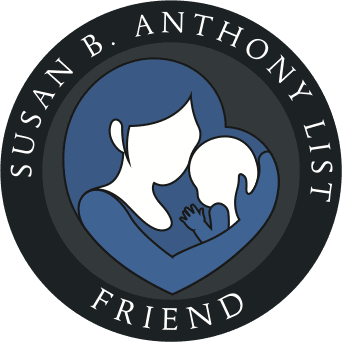 Yes, I want to become a Friend of SBA List today.
In becoming a Friend of SBA List, you directly support our mission of ending abortion in America.
Thank you call from our team
Invitations to private strategy calls with SBA List leadership
Life Impact newsletter
Private policy email updates from SBA List leadership
Special recognition at events
Certificate of appreciation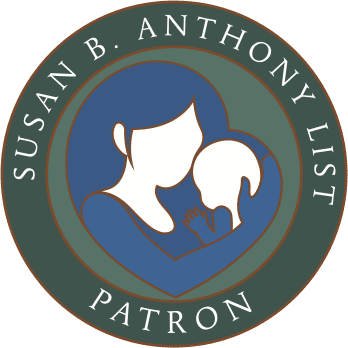 SBA List can count on my support as a Patron.
By joining the fight to end abortion in America as a Patron, you will ensure that the unborn and their mothers are supported.
All of the Friend level benefits
Assigned a designated SBA List advisor
Marjorie's Monthly Message
Early access to events, like the National Campaign for Life Gala
Special seating at gala
A gorgeous lapel pin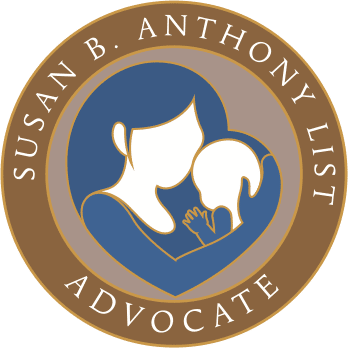 Yes, I will Advocate for the unborn.
As an Advocate of SBA List, your voice will make a true difference as we work to end abortion in America.
All of the Patron benefits
Thank you video
Confidential monthly memo
VIP invite to special events such as SCOTUS briefing, etc.
Special early invite with limited VIP seating
Special thank you gift from the SBA List team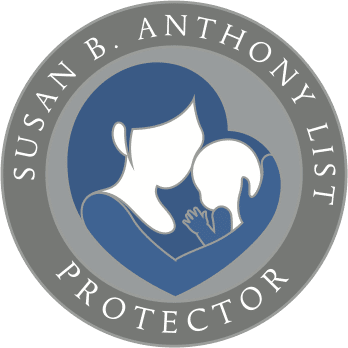 I will stand with SBA List as a Protector of the unborn.
As a Protector, you are the voice for the voiceless as we face the most pro-abortion administration in history.
All of the Advocate benefits
Special invitation to SBA private strategy zoom meetings with SBA List's leadership
VIP Seating at the National Campaign for Life Gala and all other SBA List special events
Confidential access to SBA List projects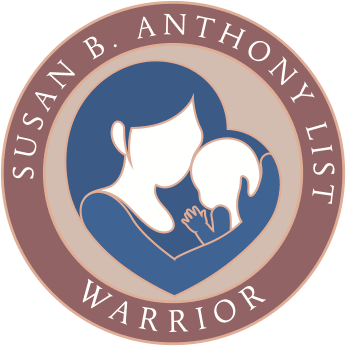 SBA List can count on me as a Warrior for Life.
As a Warrior, your courageous stand for the unborn will be key to ending abortion in America.
All of the Protector benefits
Personal consultation with senior executive leadership
including SBA List President Marjorie Dannenfelser
Confidential quarterly SBA List board reports
Recognition in our annual report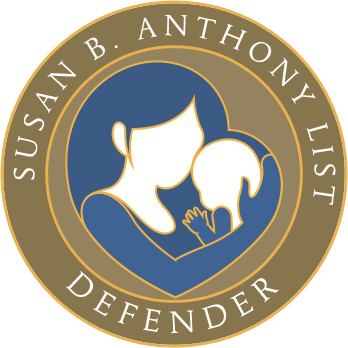 Yes, I will join SBA List as a Defender of Life.
As a Defender, you will play an integral role in our strategy to protect the unborn and support their mothers.
All of the Warrior benefits
Personal thank you from SBA List President Marjorie Dannenfelser
One-on-one meeting with Marjorie
Exclusive "Green Room" access at SBA List events
Special custom thank you gift
About Susan B. Anthony List
SBA List exists to end abortion and the destruction of unborn human life. We combine politics with policy, investing heavily in voter education to ensure that pro-life Americans know where their lawmakers stand on protecting the unborn, and in issue advocacy, advancing pro-life laws through direct lobbying and grassroots campaigns.
We are facing the biggest year in the pro-life movement since 1973 when Roe v. Wade was decided.
As Dobbs v. Jackson Women's Health Organization directly challenges Roe in the Supreme Court, we're facing the culminating moment of our 30-year strategy to elect pro-life leaders and pass life-affirming laws. When the decision comes down in June 2022, we hope to have the chance not just to legislate around the edges of abortion but to save millions of lives.
As an Ambassador for Life, you will join us on the front lines of this battle. We invite you to stand tall with us in this arena, to encircle the vulnerable ones who need us, and to fight until they are safe and free.
We have not reached this tipping point by accident. Thanks to a small but ambitious group of pro-life women led by Marjorie Dannenfelser, the pro-life cause went from an orphaned political "problem" to a winning issue embraced at the highest levels of the Republican Party. Today, the Susan B. Anthony List is a multimillion-dollar campaign and lobbying powerhouse with more than 900,000 grassroots members nationwide.
Since its founding, SBA List has helped elect more than 118 pro-life candidates to the U.S. House of Representatives, 26 to the U.S. Senate, and 30 to state office.
We do this for one reason, and one reason only – to save lives.
As Roe hangs in the balance, we are closer than ever before to an America that protects the unborn and supports their mothers.
We invite you to be part of this victory by joining our Ambassadors Circle today. As a dedicated advocate and champion for the unborn, you can change the course for generations to come by joining the level that best suits you.
AMBASSADOR FOR LIFE PROCLAMATION:
As an Ambassador for Life, I will earnestly commit to the mission of Susan B. Anthony List and seek to do all that I can for the defense and well-being of the unborn and their mothers.
Learn why our ambassadors invest in the mission of the Susan B. Anthony List and how their support makes a difference in the fight for life.
What Our Ambassadors Make Possible
Our ambassadors are behind each and every one of our projects from start to finish. We would not be able to complete our critical mission of ending abortion in America without the dedicated support of so many pro-life heroes. Read on to learn about recent accomplishments our supporters have made possible.
Educate voters on abortion extremism

SBA List and our super PAC, Women Speak Out PAC, contacted a record 9.6 million target voters across key battlegrounds during the 2020 cycle. We convinced at least 339,180 voters to change their vote to pro-life in the seven battleground states where we specifically measured our effectiveness. We plan to contact 8 million voters before the 2022 midterm elections, and we're already reaching pro-life persuadable and inconsistent voters in Arizona, Georgia, Pennsylvania, Wisconsin, North Carolina, and Florida.

Engage in pro-life grassroots efforts and lobbying

Our Government Affairs Team is working closely with pro-life governors and legislators to pass life-affirming laws, especially those aimed at dismantling Roe and updating comprehensive regulations on dangerous chemical abortion drugs. Thanks to the efforts of SBA List, many pro-life protections were signed into law last year, with many more working their way through state legislatures and into law this year.

Support pro-life candidates

Our Candidate Fund endorsed 21 pro-life Senate candidates and 69 pro-life House candidates in the 2020 election cycle. Of our endorsed candidates, 14 senators and 46 candidates to the U.S. House were elected—a record 31 of whom are pro-life women. View our list of endorsed candidates for the 2022 election cycle at our Election Headquarters.
Over the past decade, we have tested and proven our strategy of educating voters and electing pro-life leaders to enact life-affirming laws. With the Dobbs case before the Supreme Court and the midterm elections fast approaching, this is your moment to make a difference for the unborn. Join the fight today to help save millions of babies from abortion.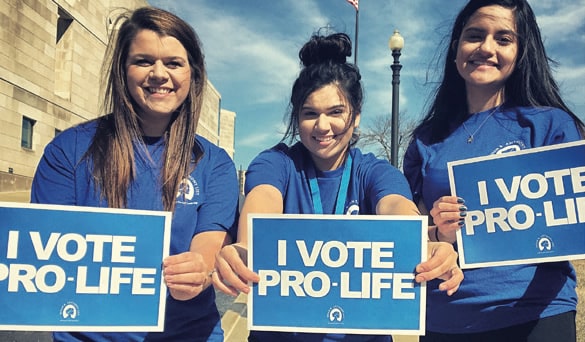 2021-2022 Midterm Campaign
In July 2021, we kicked off our most ambitious midterm election effort ever. In order to protect millions of unborn Americans, we need to win back the Senate, win back the House, elect pro-life governors, and set the stage for a pro-life president in 2024.
Using our state-of-the-art modeling techniques, we have identified 8 million pro-life persuadable and inconsistent voters in 9 battleground states. Leading up to Election Day 2022, we will engage these voters with our winning messages via text message, phone, direct mail and digital ads—and even visit 4 million at their doors to encourage them to vote for LIFE!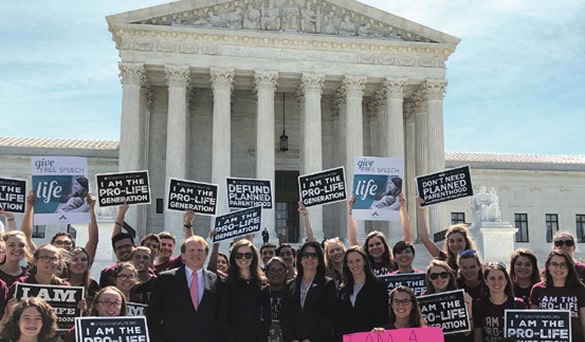 Dobbs National Education Campaign
We launched our initial $2 million ad campaign to educate Americans on the science of fetal development and the humanity of unborn children in May 2021. After intense messaging testing, we ran targeted digital ads surrounding oral arguments in the Dobbs case on December 1, reaching millions of Americans across the country.
Now, we are expanding our campaign to frame the Supreme Court's decision with our educational messages on the reality of human life in the womb and the need to modernize our laws to reflect the science. By delivering the best winning messages to the public—and those in power—we will combat the Left's extreme abortion agenda.
SBA List's research and education arm, the Charlotte Lozier Institute (CLI), is the nation's premier science and data institute on sanctity of life issues. CLI advises and leads the pro-life movement with cutting-edge scientific and statistical research.
Since the Supreme Court took up the Dobbs case, CLI has published numerous op-eds and peer-reviewed articles, including a study showing 47 out of 50 European countries have laws on abortion in line with Mississippi's 15-week limitation. CLI also submitted the preeminent amicus brief on fetal pain in the Dobbs case before the Supreme Court, launched the fetal development website Voyage of Life, and fact-checked statements made during oral arguments.
Supporters frequently tell us, "I wish I could do more."
The good news is, there is a way to do more than writing a check or using a credit card. Using the other ways to give listed below, you can join us in the fight to end abortion in America in ways that may work better for you! Whether you are considering leaving part of your estate or donating from your IRA to meet your required minimum distribution, there are so many ways you can make a difference in saving the lives of unborn children.
Get in Touch
We'd love to hear from you! Please fill out the form below to get in touch with our team.