The Suzy B Blog
Dec 10, 2014
Do you have the facts? Lozier Institute does!
marjoriedannenfelser
Now that we've wrapped up our final campaign victory in Louisiana, here at SBA List all focus has turned to the legislative fights to come in the New Year. The new pro-life Congress presents an historic opportunity to advance the cause of life. There's no margin for error. We want to be ready with the facts… with painstaking research to back up our proposals in Congress.
That's why our sister organization, the Charlotte Lozier Institute (CLI), needs your support more than ever!
CLI educates the public on the real facts about abortion. As part of its mission, it provides legislators with solid research to make compelling arguments to pass laws that protect life. Now, we must make sure CLI's unique research is available to help our pro-life Congress pass legislation like the Pain Capable Unborn Child Protection Act and repeal abortion funding in Obamacare.
T
ax-deductible gifts to the Charlotte Lozier Institute could not come at a better time!
CLI has already had a profound effect on advancing the cause of life this year. Not only has CLI's work been cited in prominent media outlets – including The New York Times, The Washington Post, Fox News, Forbes magazine, NPR, EWTN and others – members of Congress routinely point to Lozier research when advocating for lifesaving policy. Take a look:
Speaker of the House John Boehner recently tweeted out CLI research exposing taxpayer funding of abortion in Obamacare:
Thirty U.S. Senators, including Sens. Ted Cruz and Kelly Ayotte, sent a "Dear Colleague" letter circulating CLI's groundbreaking research on international abortion laws:



Rep. Chris Smith cited CLI President Chuck Donovan on its effort to assist consumers in finding pro-life health care coverage:

CLI's invaluable research must continue. Especially with a pro-life Congress about to convene.

Thanks to the generous matching gift challenge now in effect, year-end donations to the Institute will go to work immediately to support vital pro-life policies in the new Congress.

Please don't forget how much we need you!

Read More


Tags: Charlotte Lozier Institute
Dec 3, 2014

Supreme Court Considers Pregnant Women in the Workplace

babysavingintern

Today the U.S. Supreme Court takes up a case that will affect many American women who work during their pregnancies. Former UPS driver Peggy Young requested a temporary lighter assignment after she became pregnant in 2006. UPS denied Young her request based on the company's requirements to give workers a light-duty work at the time. Young was also on unpaid leave until two months after she gave birth. The lower courts have ruled in favor of UPS, saying they did not target pregnant women for worse treatment. The Supreme Court will determine whether UPS violated the Pregnancy Discrimination Act by denying Young's requests.

Both pro-life and pro-choice groups have filed amicus briefs on behalf of Peggy Young. The Women's Law Project and Legal Momentum argued that the previous ruling in favor of UPS was incorrect on the basis of "misconceiving gender stereotypes in pregnancy discrimination." Americans United for Life has filed an amicus brief, which the Susan B. Anthony List, among other pro-life groups have signed on to, coming from a different approach, standing up for the unborn and women. The brief argues that in creating the Pregnancy Discrimination Act, Congress was trying to "protect women from economic pressure to abort their children because of pregnancy discrimination."

Check out the amicus brief at Americans United for Life's website.

"This case is about protecting pregnant mothers from employment discrimination," said AUL President and CEO Dr. Charmaine Yoest. "Women should not suffer physical hardship at work or lose their jobs because they are having a baby. And pregnant mothers should not be refused the same accommodations offered others."

Read More


Tags: pregnancy, supreme court
Oct 21, 2014
Top 10 "Wow" Quotes from the New Yorker profile on Marjorie
The New Yorker's in-depth profile on SBA List president Marjorie Dannenfelser brings you the pro-life and pro-choice movements like you've never seen before.
Author Kelefa Sanneh seeks to answer one question: Can a pro-life platform win elections?
Here's the top 10 inspirational quotes and fun facts you don't want to miss.
10. "Dannenfelser didn't start out pro-life."
That's right! The president of SBA List "was a pro-choice leader of the College Republicans" at Duke University. "After graduating, she fell in with a crowd of Catholic intellectuals who converted her... to the pro-life cause."
9. Pro-life women politicians destroy the 'War on Women' myth
"The S.B.A. List supports politicians who are pro-life and, ideally, female—the better to deflect the old but effective charge that the battle against abortion is necessarily a battle against the half of the population that might potentially undergo one."
8. "The Intensity Gap:" it's why the pro-life movement is winning!
"When I was really strongly pro-choice, I didn't go to bed thinking, Oh, my gosh, women can't be free unless they have abortion; what am I going to do tomorrow?
"Now I'm going to sleep thinking, Oh, my gosh, thirty-eight hundred children are going to die tomorrow. What am I going to do to actually save some of them?" - Marjorie Dannenfelser
7. But the Democratic Party is clinging ever more strongly to the losing side.
"The S.B.A. List likes to remind voters that Hagan has 'a one hundred per cent rating from America's abortion giant, Planned Parenthood.' This is true, but not unusual; forty-six of the fifty-three Democrats in the Senate earned the same grade. In this regard, Hagan is a typical Democrat, and, for the S.B.A. List, that is precisely the problem."
6. Voters in both parties respond to the pro-life message – Candidates should "speak better, not less."
"Dannenfelser…is not convinced that abortion is the reason women tend to vote Democratic. Polls suggest that men and women don't differ substantially in their views on abortion laws."
"In a recent Washington Post poll, women favored a [20-week abortion] ban by a margin of two to one."
5. Marjorie's experience as a mother has "strengthened her conviction that every pregnancy, even the most difficult, should be a source of joy."
"Part of it is giving people a chance," she said…"Not only giving the children a chance to be born but giving people around them the chance to benefit from their lives."
4. To end abortion, we need to fill Washington with "true believers."
"One of Dannenfelser's key allies is Kelly Ayotte, from New Hampshire, one of the two unreservedly pro-life women in the Senate. In 2010 the SBA List supported Ayotte in a hard-fought primary, and Ayotte calls the group 'a powerful force in mobilizing grass-roots support for candidates who believe in the sanctity of life.'"
3. SBA List got its start by bundling individual contributions to pro-life candidates.
"U.S. Congresswoman Virginia Foxx reminisced about when she was a first time candidate saying, 'Every time I thought I'd hit my low point, and I didn't know where else money was going to come from, a big envelope would come in from the Susan B. Anthony [List]. A lot of them were five-dollar checks, ten-dollar checks. But they always seemed to come at just the right time.' She laughed, 'It just is one of those little miracles that God performs, to help us when we are low.'"
2. The pro-abortion side is deeply divided.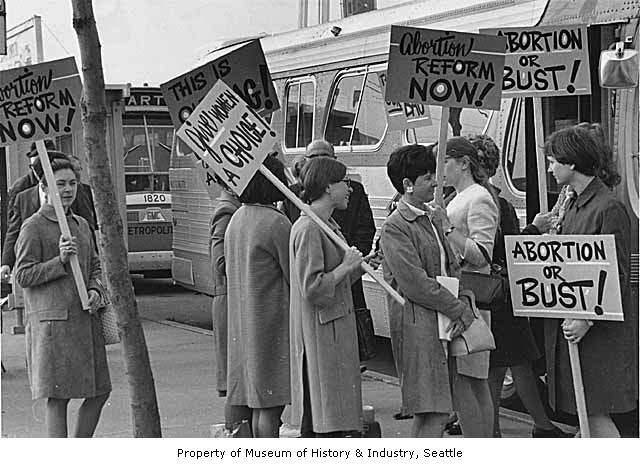 "The feminist write Pollitt laments that the pro-choice movement has become 'defensive' since the seventies…the term 'pro-choice' – already 'a bit of a euphemism' – is often replaced by broad formulations involving 'women's health.' Some feminists call this the 'awfulization' of abortion."
1. The SBA List is principled and strategic in our fight to save babies and women.
We need to elect pro-life leaders in order to pass the lifesaving legislation that women and children need. "We're not going to throw bombs just because it feels good," [Dannenfelser] says, "We want to win."
Read the entire profile on NewYorker.com
Read More


Tags: Marjorie Dannenfelser, Pain-Capable Unborn Child Protection Act, The New Yorker